About 4 hours in the bus for 300 km between Gent and Luxembourg.
---
Mit einem herzlichen Frühstück gestärkt, geht es auf den Bus. In dichtem Verkehr und durch für den Bus zu klein scheinende Kurven steuern wir zuerst Brüssel an. Wir haben einen kurzen Aufenthalt, doch zu wenig, um sich etwas anzuschauen. Pascal kennt die Stadt ohnehin schon und ich spare es mir für ein anderes Mal auf.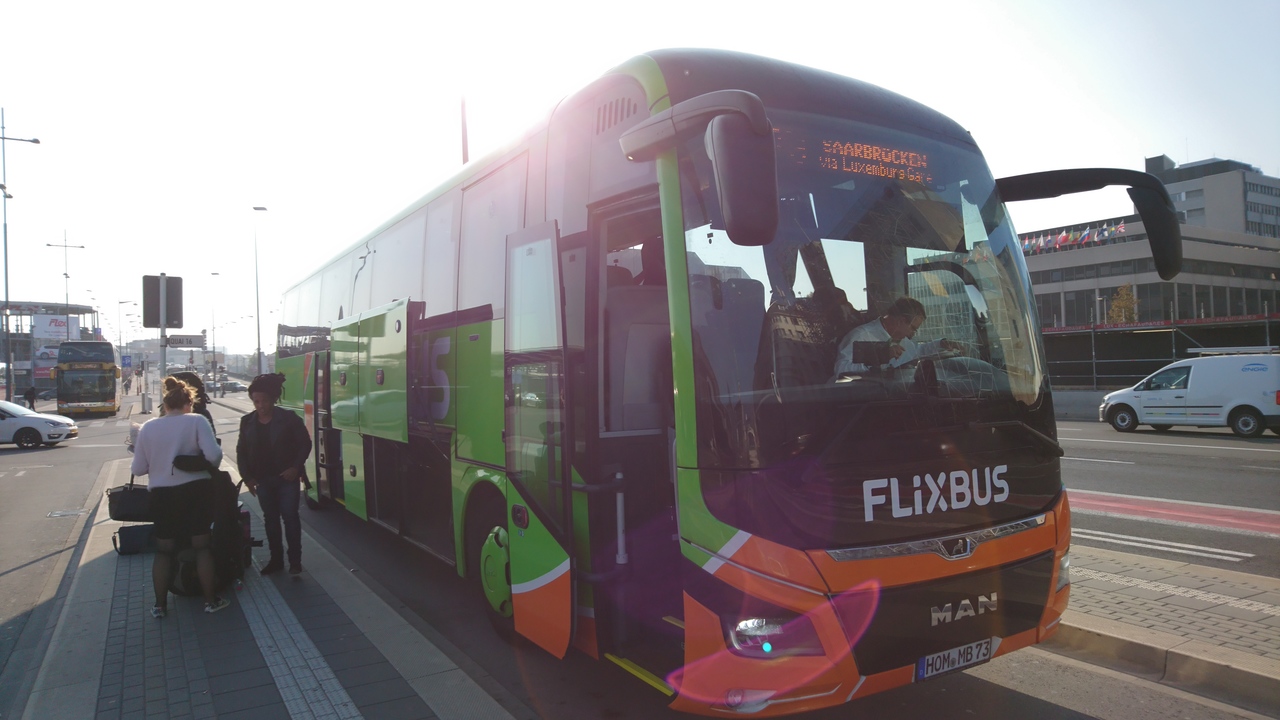 Nach dieser längeren Pause geht es wieder mit dem Bus weiter nach Luxembourg. Die Landschaft ist landwirtschaftlich geprägt unterbrochen von herbstlich-farbigen Wäldern. Am frühen Abend erreichen wir das Grossherzogtum Luxembourg. Wir sind gespannt darauf!