Between Hobart and Rarotonga lie almost 5'500 km straight line. For us it is a travel into the past since we leave Hobart the 9th of May and arrive the 8th of May in Rarotonga – just like Jules Vernes!
---
Wie reisen fast 5'500 km in die Vergangenheit. Wie das? Jules Vernes lässt grüssen 😉
Am 9. Mai werden wir vor Sonnenaufgang von einem Taxi abgeholt. Da wir einen internationalen Flug antreten, wollen wir 2 Stunden vor Abflug am Flughafen sein. Die Strassen sind menschenleer und der freundliche Taxifahrer sorgt sich, ob denn der Flughafen überhaupt schon offen ist. Zum Glück sind die Türen offen, auch wenn noch kein Personal die Schalter besetzt. Hobart ist so sympathisch familiär 🙂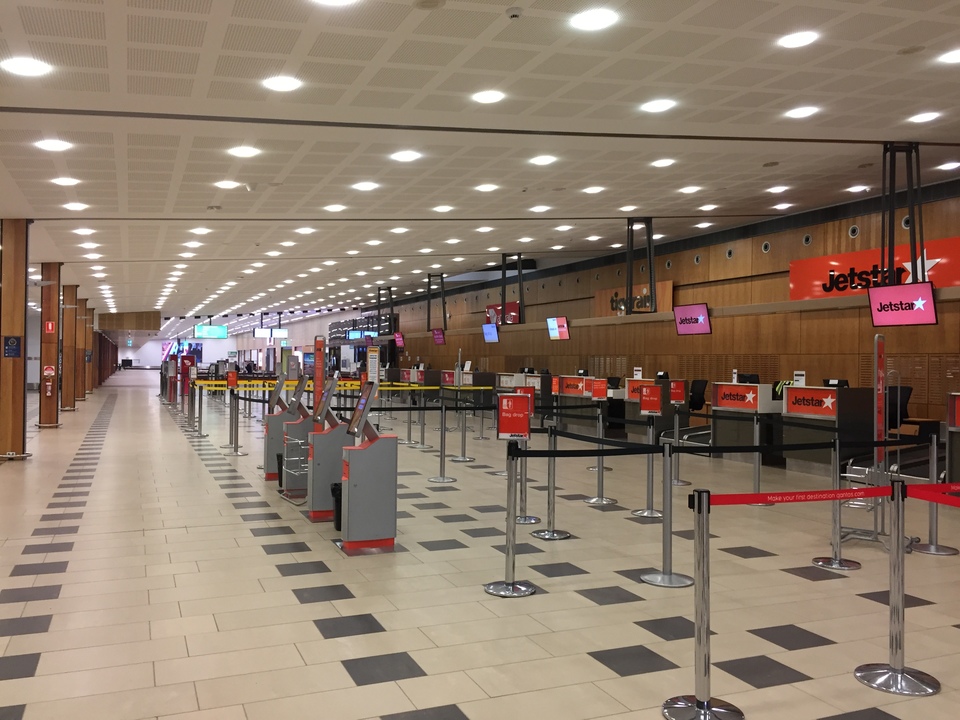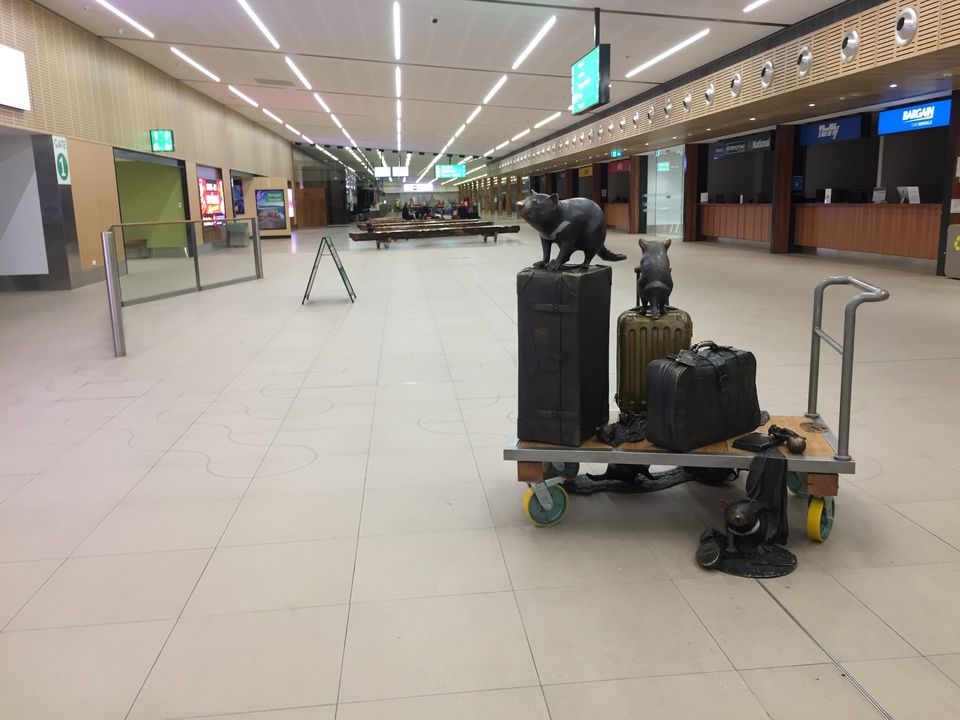 Es ist noch dunkel als wir das Flugzeug besteigen. Wir sind schon eine Weile in der Luft, als die Sonne sich am Horizont zeigt.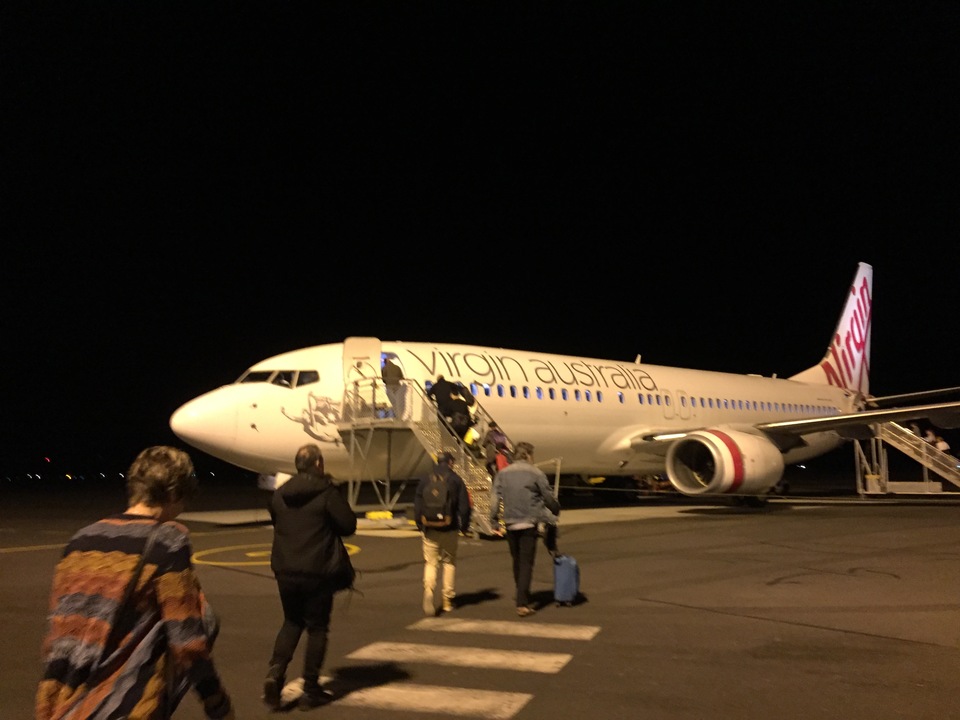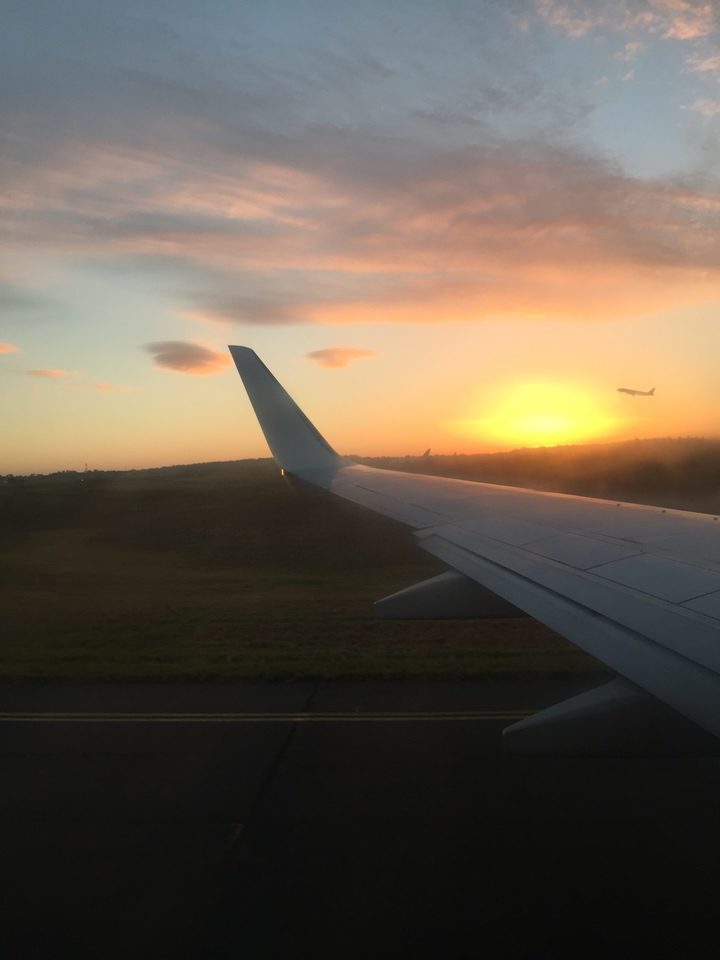 Es liegt ein langer Tag vor uns. Wir fliegen von Hobart nach Sydney, von dort nach Auckland und anschliessend nach Rarotonga auf den Cook Inseln. Die Flüge verlaufen ruhig. Nur in Auckland müssen wir etwas pressieren, um den Anschlussflug zu erwischen. Es ist dunkel, als wir die kleine Insel im Pazifik anfliegen. Es rumpelt ein wenig, als wir landen. Anscheinend hat sich der Pilot etwas in der Höhe verschätzt.
Es ist der 8. Mai 10 Uhr abends als wir in Rarotonga ankommen. 😉 Schon als wir auf unser Gepäck warten, werden wir dank eines Sängers mit Gitarre in Ferienstimmung versetzt. Kia Orana! Welcome to the Cook Islands!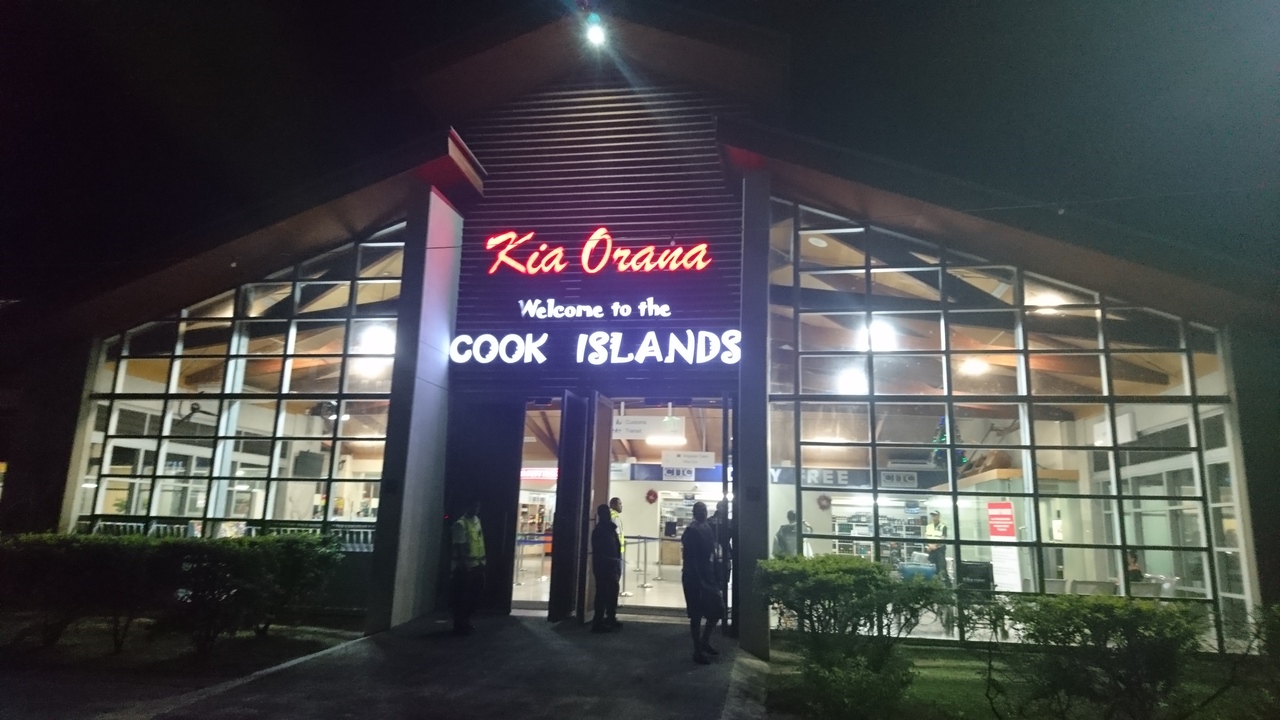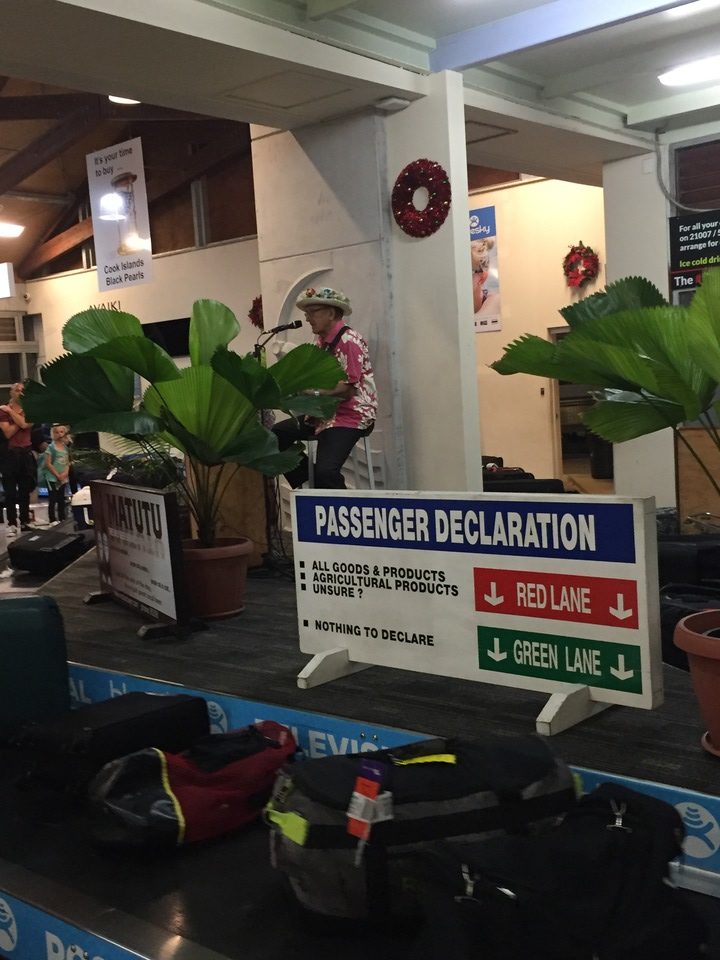 Unsere Unterkunft hat uns ein Shuttle organisiert, für den wir sehr dankbar sind. Für die nächsten Tage haben wir eine Einzimmerwohnung im Nordosten der Insel gemietet.