Day 4 of Everest base camp and Gokyo lakes trek. From Khumjung (3790 m) to Tengboche (3860 m).
---
Au programme du quatrième jour, rejoindre Tengboche de l'autre côté de la vallée, à 3860m.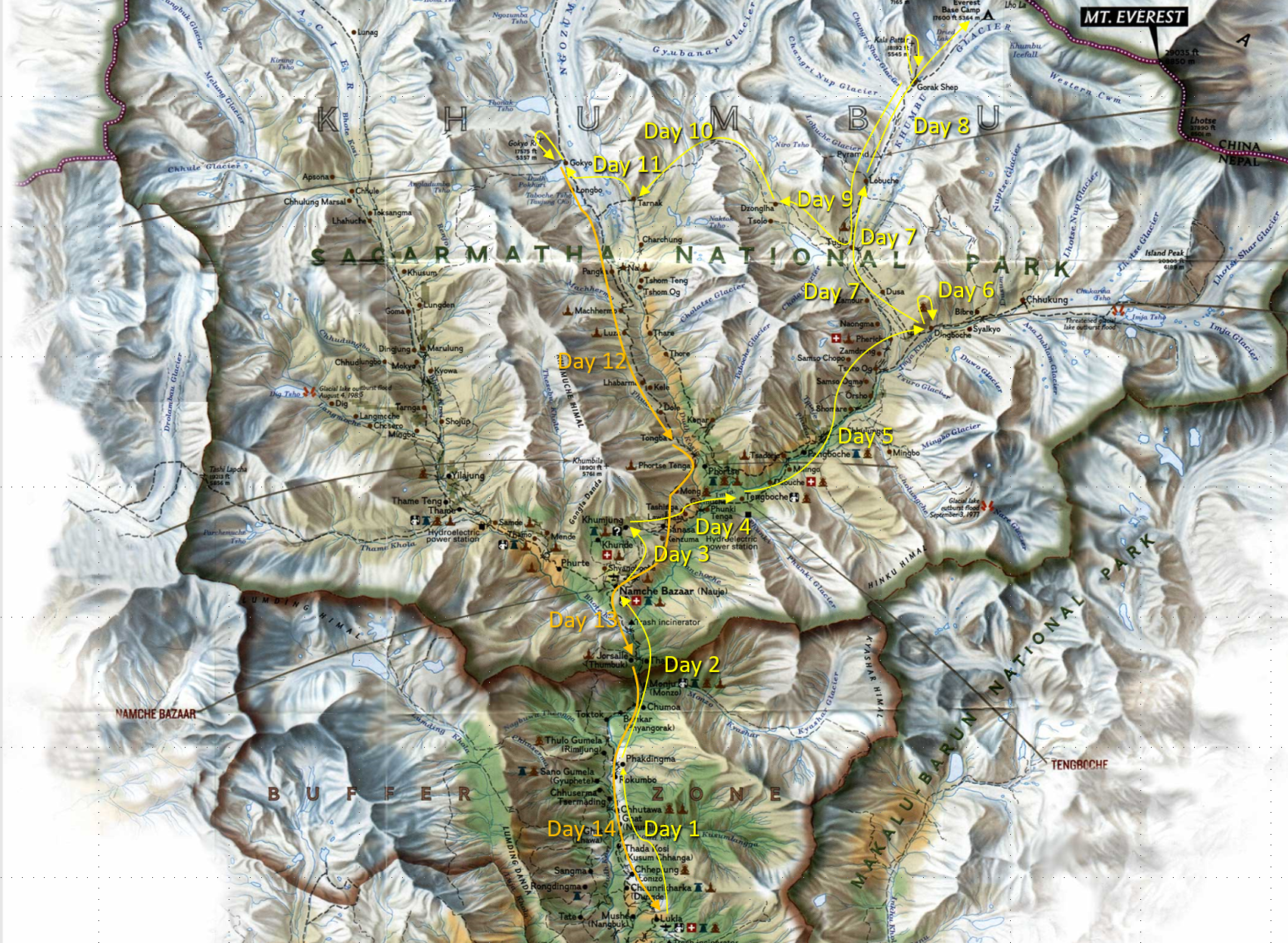 Au réveil, nous découvrons le soleil projetant les ombres des montagnes sur les nuages. Plutôt sympa:-)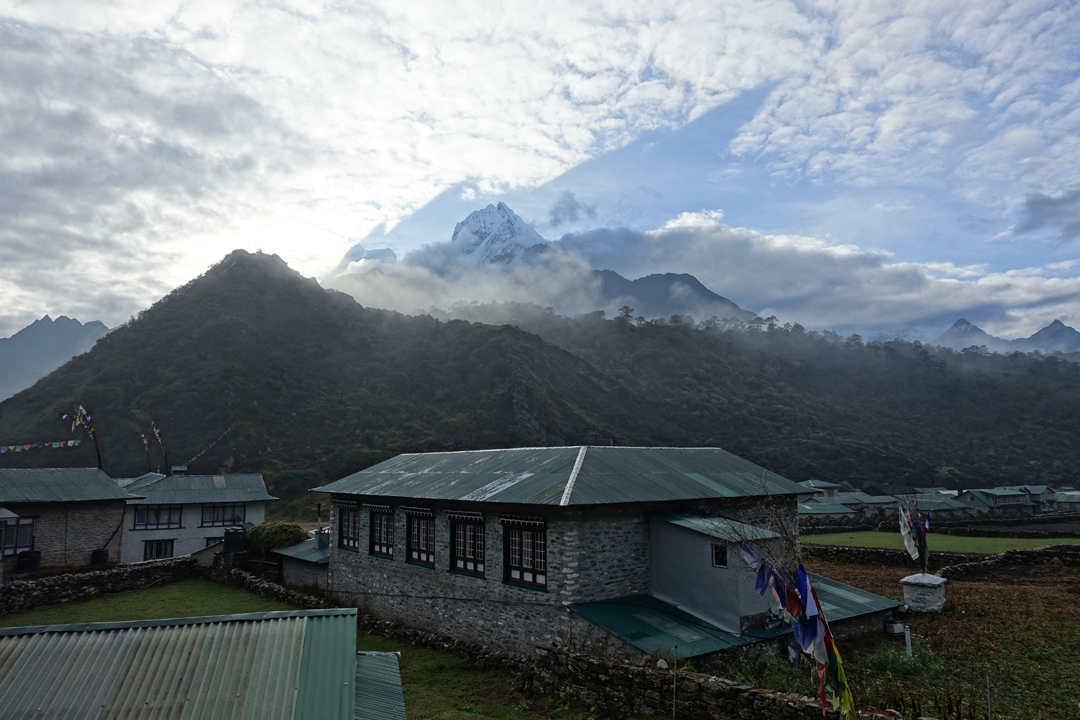 Première vue également sur la fameuse Ama Dablam (6812 m), aussi appelée "Mother and daughter".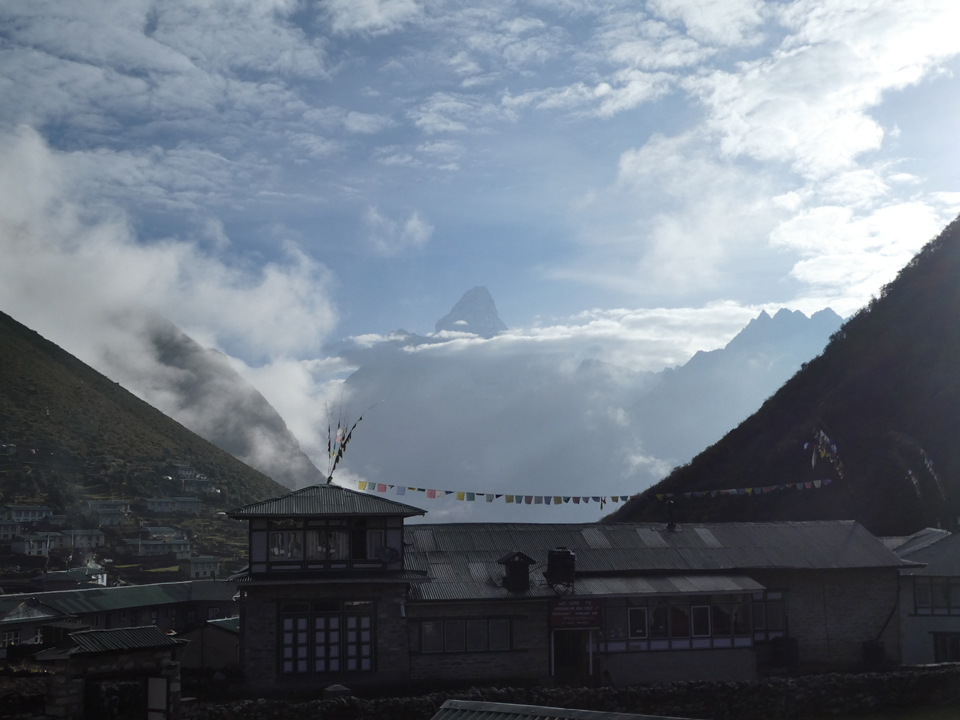 A la sortie du village de Khumjung, nous empruntons d'abord un chemin qui descend au fond de la vallée. Nous atteignons la rivière, la Dudh Kosi, après une heure, que nous traversons à l'aide d'un pont suspendu.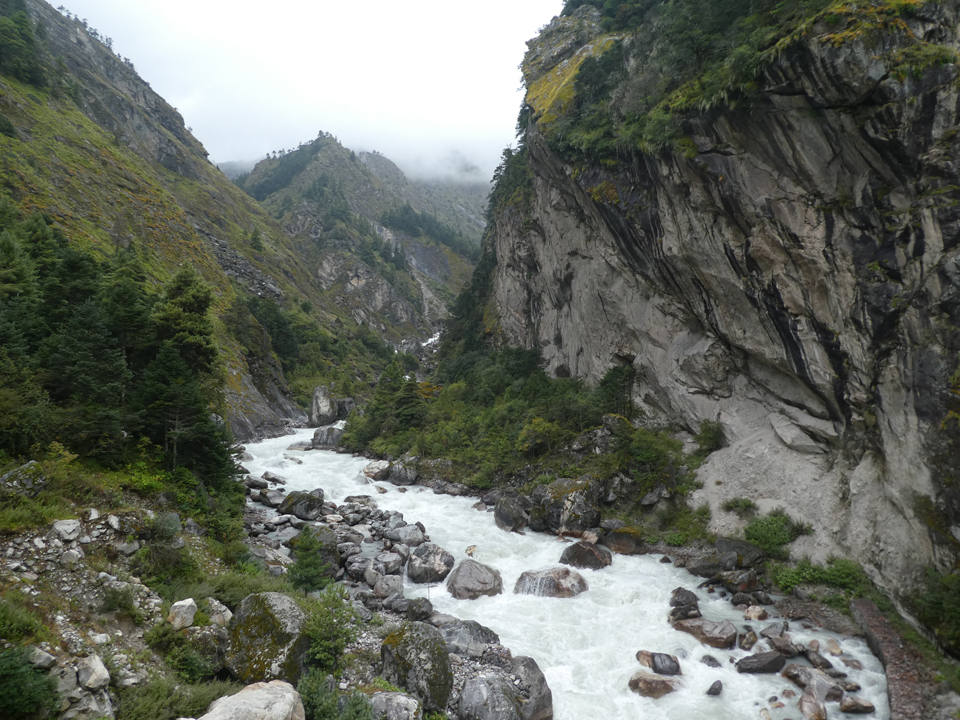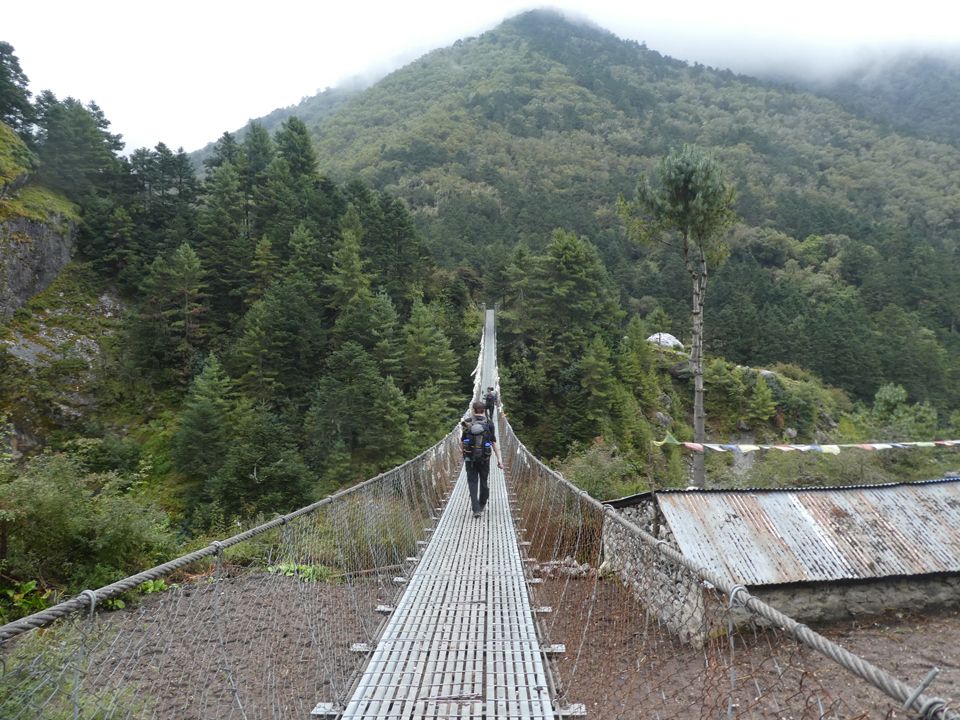 Depuis là, le chemin remonte l'autre versant à travers la forêt tranquillement.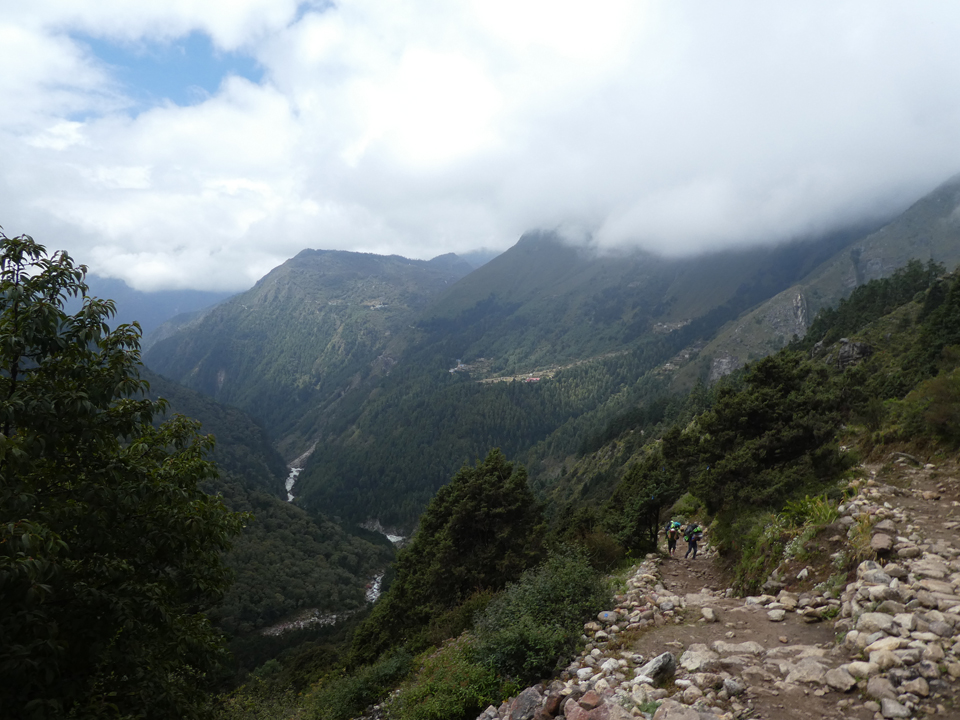 Deux heures plus tard, nous arrivons à Tengboche, 3860 m. Tengboche est le dernier village offrant une vue sur l'Everest pour quelques jours, mais à notre arrivée, nous sommes à nouveau plongé dans le brouillard et nous ne pouvons apercevoir le géant qu'à travers une brève percée de quelques secondes 🙂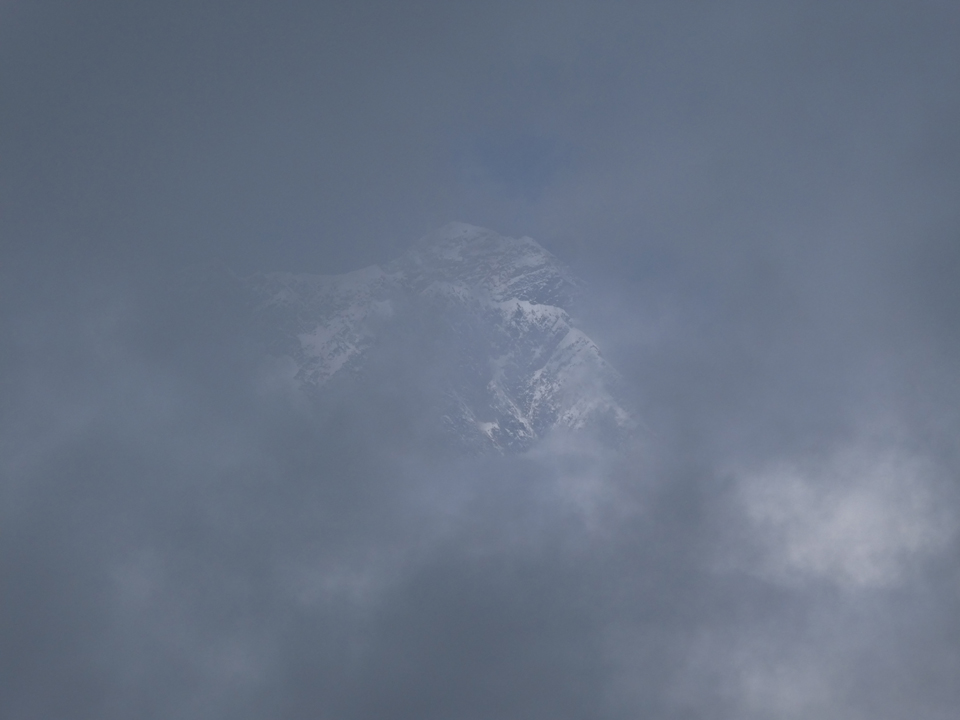 Nous profitons pour découvrir le petit village de Tengboche et son monastère.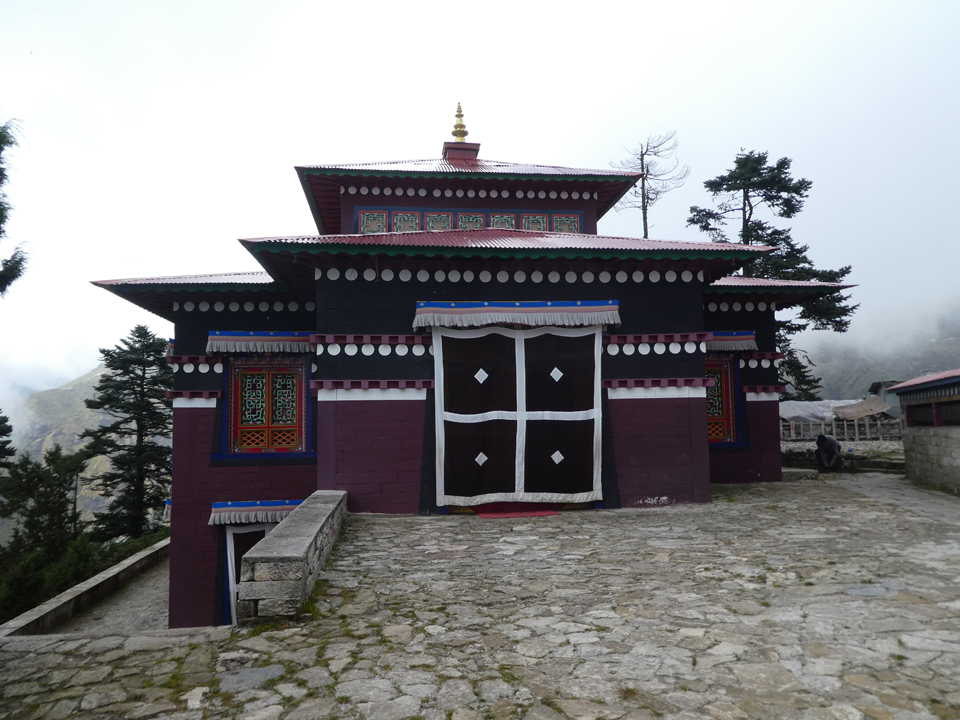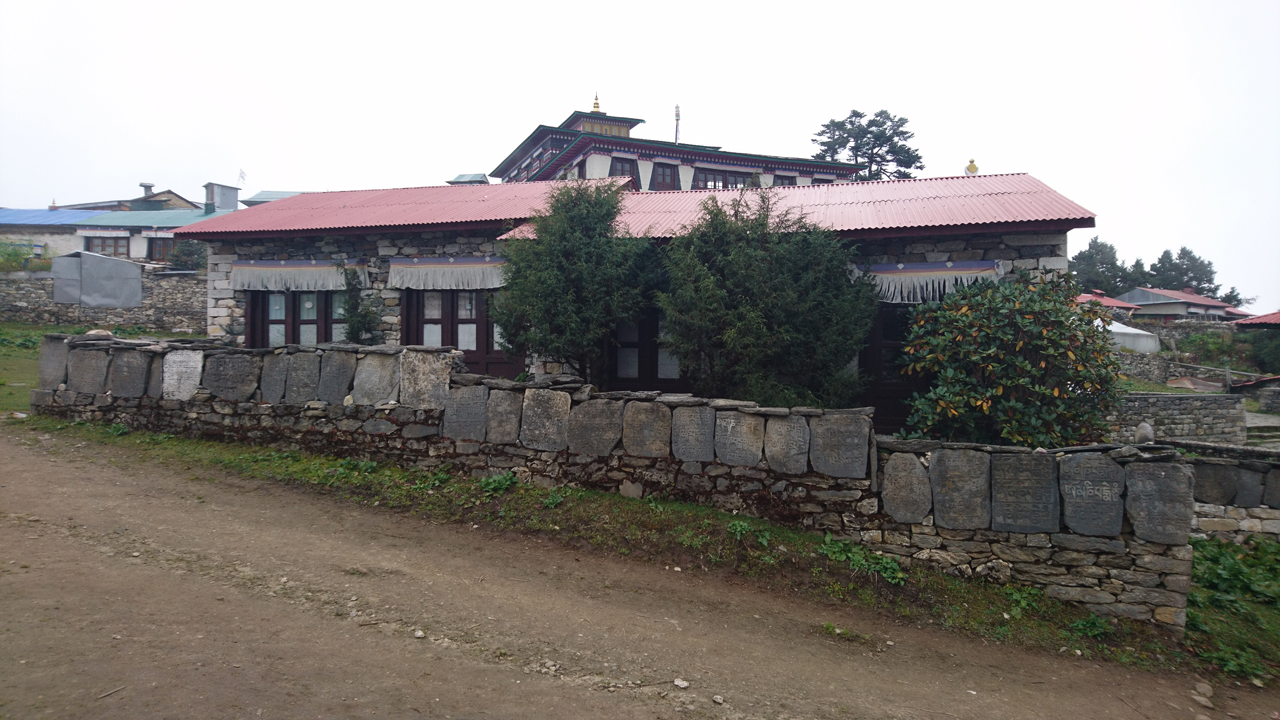 On trouve même une boulangerie dans le village qui offre des tranches de gâteaux à prix suisse 🙂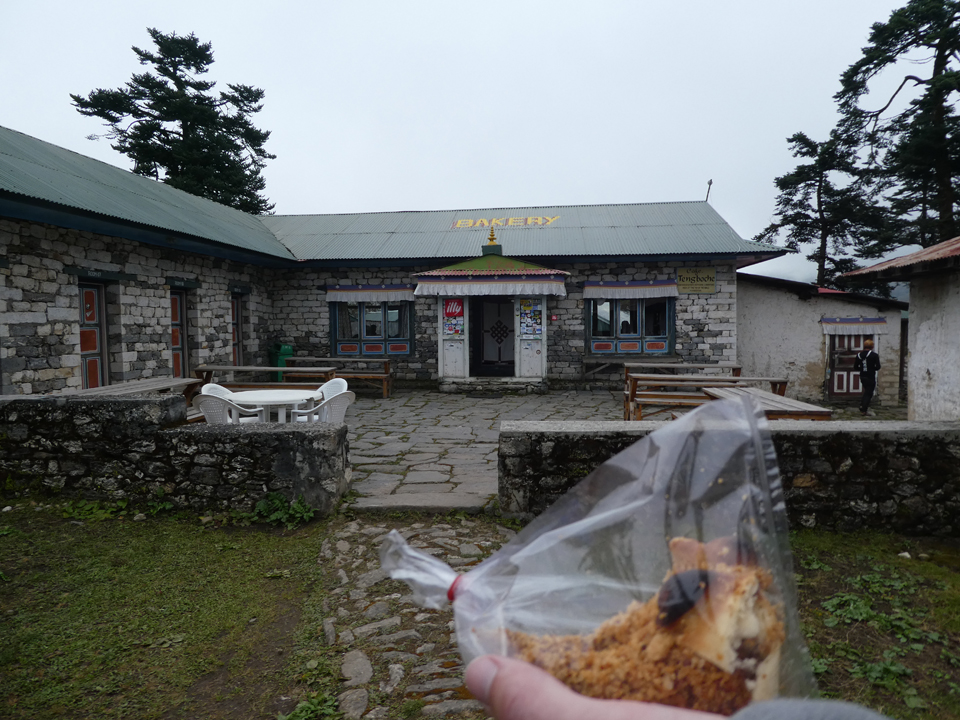 Sur l'arête à l'entrée du village, on trouve des mémoriaux aux disparus de la montagne.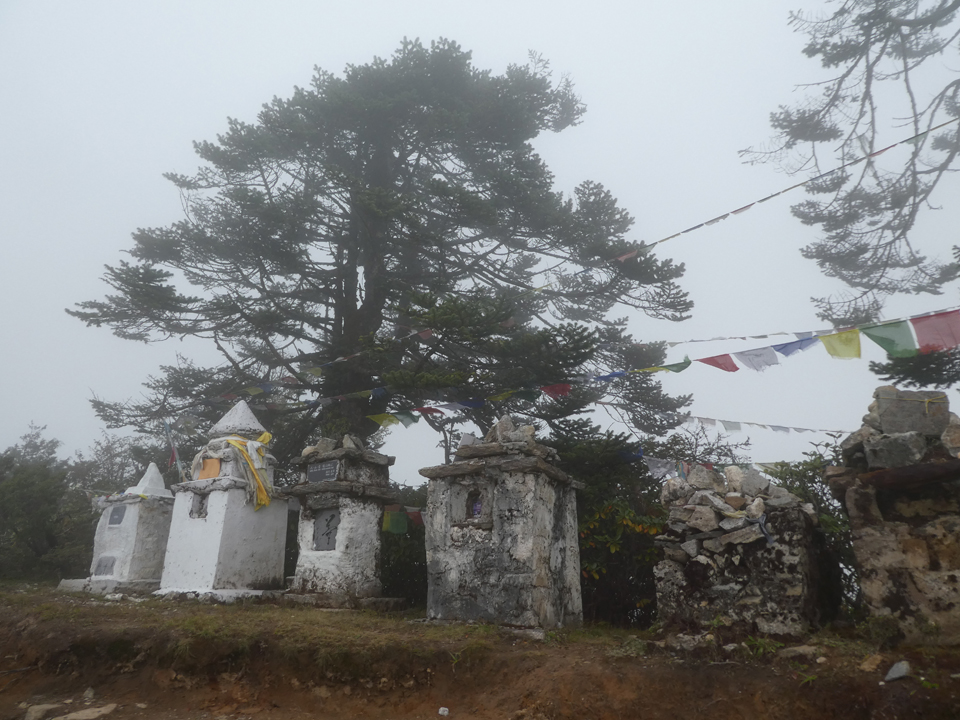 La faune locale est abondante et les fleures alpines sont à foison pour qui se penche pour regarder le sol plutôt que les montagnes 🙂 Parfait en ce jour de brouillard!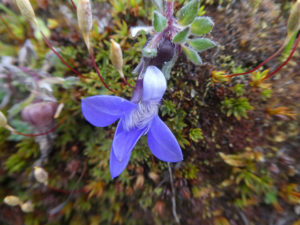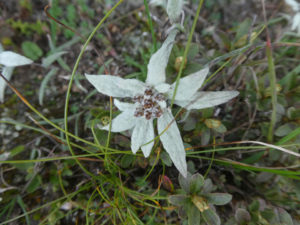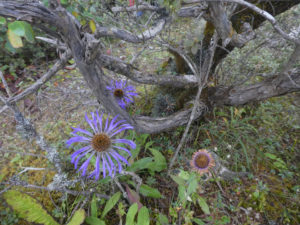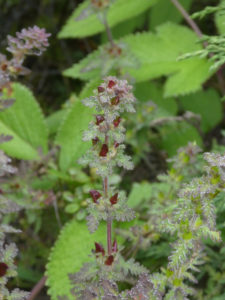 ---