About 25 kilometers (16 miles) south of Sitka are the Goddard hot springs.
---
Wir erhalten eine SMS von Barth: "Would you guys like to go to Goddard this evening?" Me: "Oh, yes!!" Wenn das nicht eine super Nachricht ist! Goddard sind heisse Quellen etwas südlich von Sitka! 🙂 Um so mehr freuen wir uns, da wir den Nachmittag zum Holz spalten verbracht haben. Heisse Quellen sind uns nur zu willkommen! Zudem ist das Wetter prächtig und ideal für eine kleine Spritztour im Boot. Wir sind nicht die einzigen, die die Sonne geniessen 😉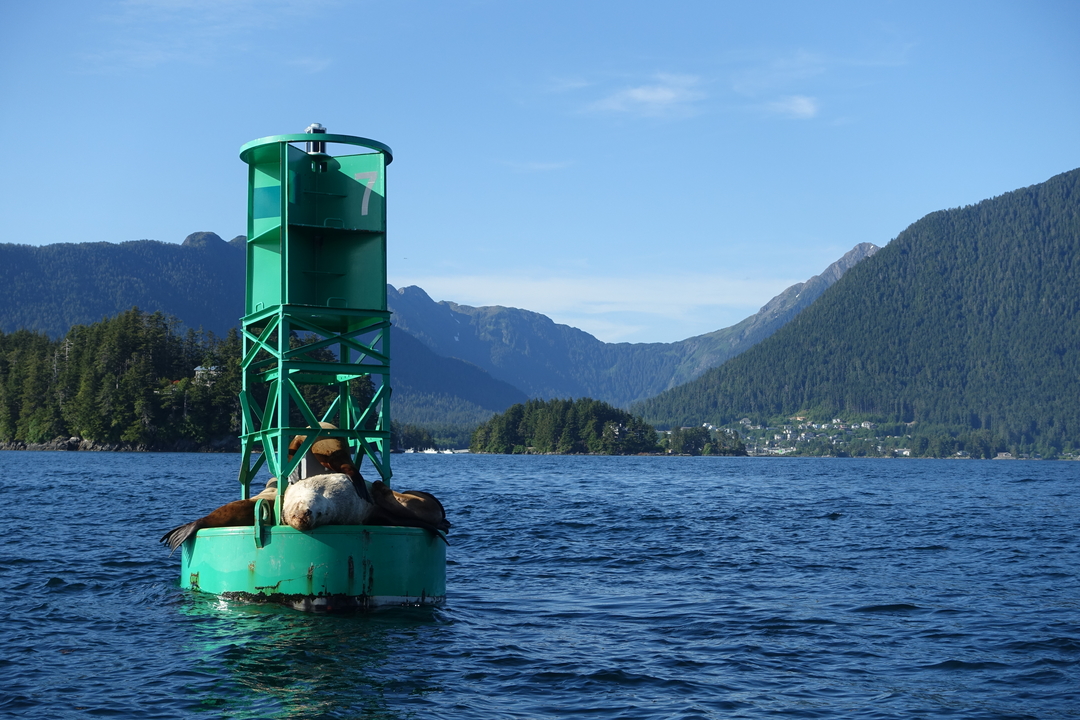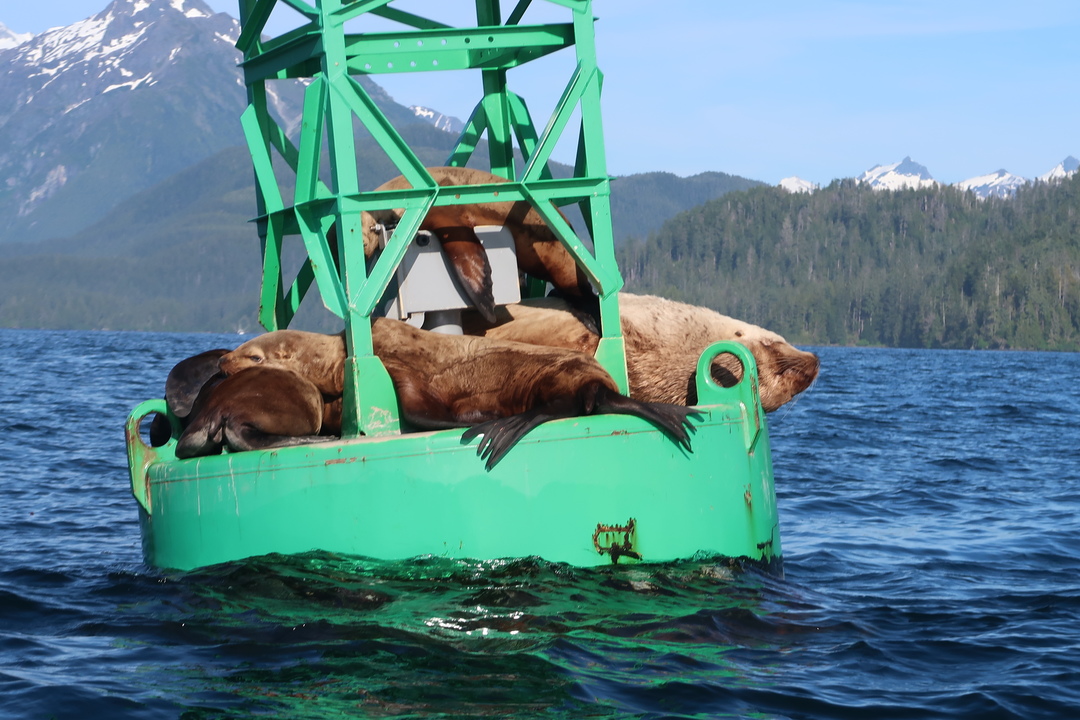 Mit der Hering (Barth's Skiff) sind wir innerhalb einer Stunde in Goddard. Am gut versteckten Ort gibt es zwei hölzerne Badehäuser mit je einer Wanne. Als wir ankommen, sind jedoch beide Häuser besetzt :-/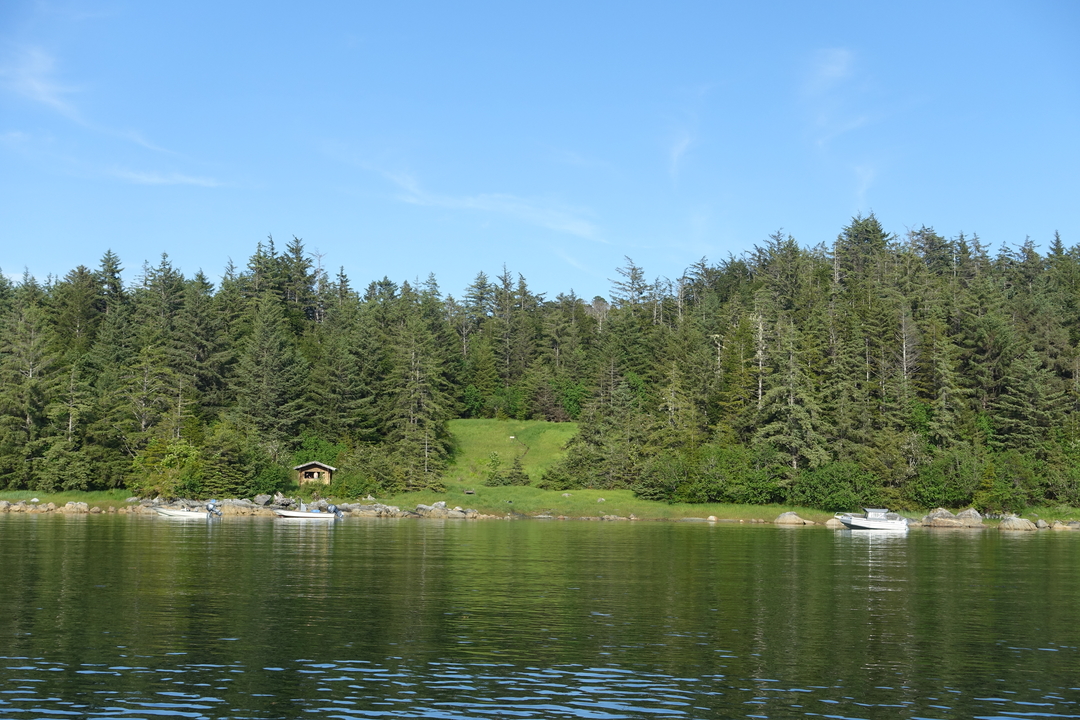 Naja, nicht so schlimm, essen wir halt zuerst zu Abend. Barth und Jackie haben Krabben, selbstgebackenes Brot und frischen Salat aus ihrem Gewächshaus dabei! Yum, wenn das nicht ein Schmaus ist! 🙂
Kurz nachdem wir mit unseren Krabben fertig sind, wird das obere Badehaus frei! Mit dem Schlauchboot setzen wir hinüber.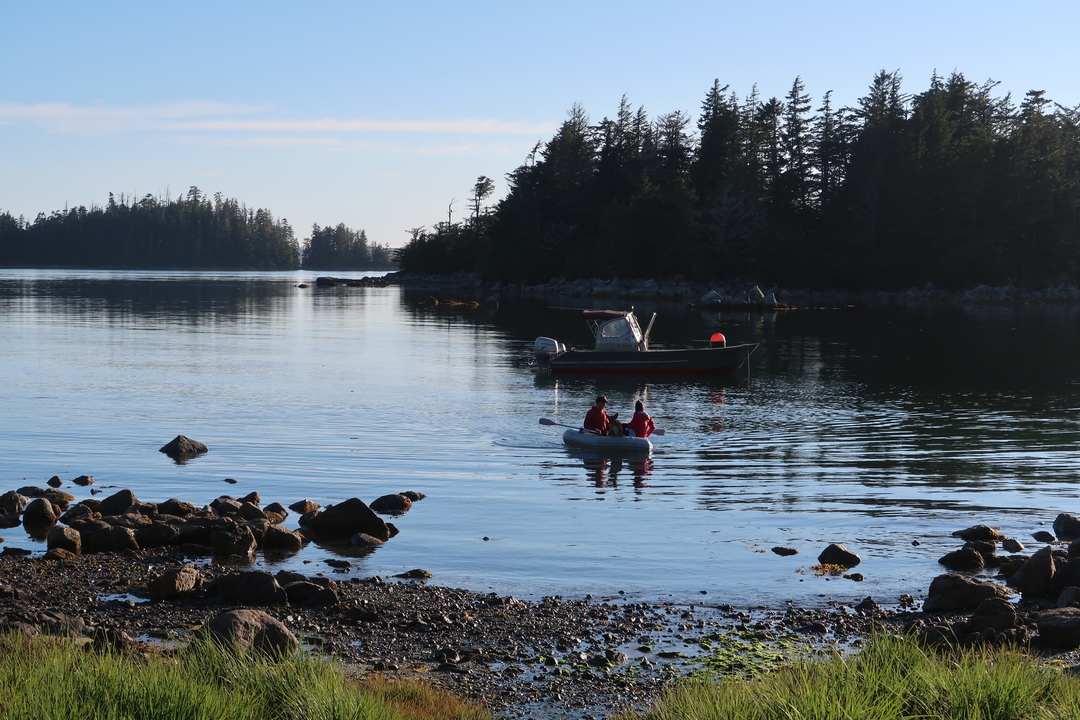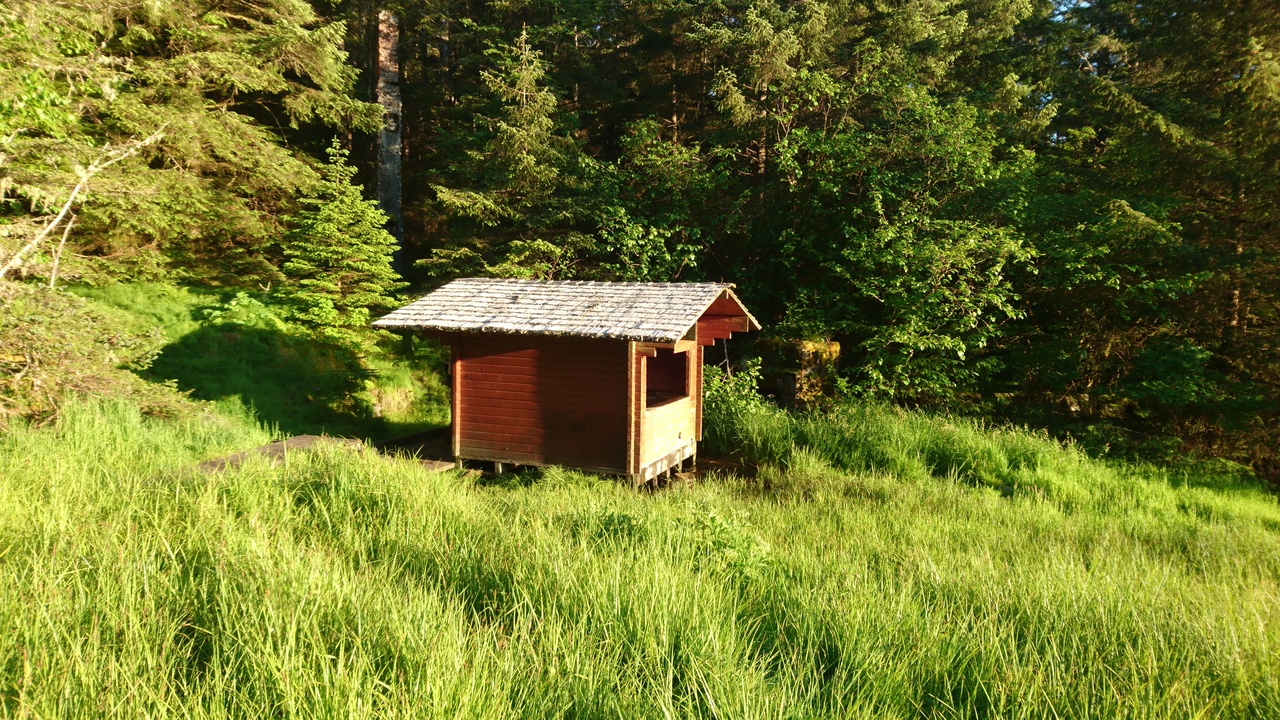 Ahh! Heisses Wasser, hübsches Badehaus und prächtige Aussicht! Nicht schlecht! 🙂 Das Wasser ist fast 70 Grad heiss! Die Badehäuser sind aber auch mit einer Kaltwasserleitung versehen, dank der das Wasser auf eine erträgliche Temperatur gemischt werden kann.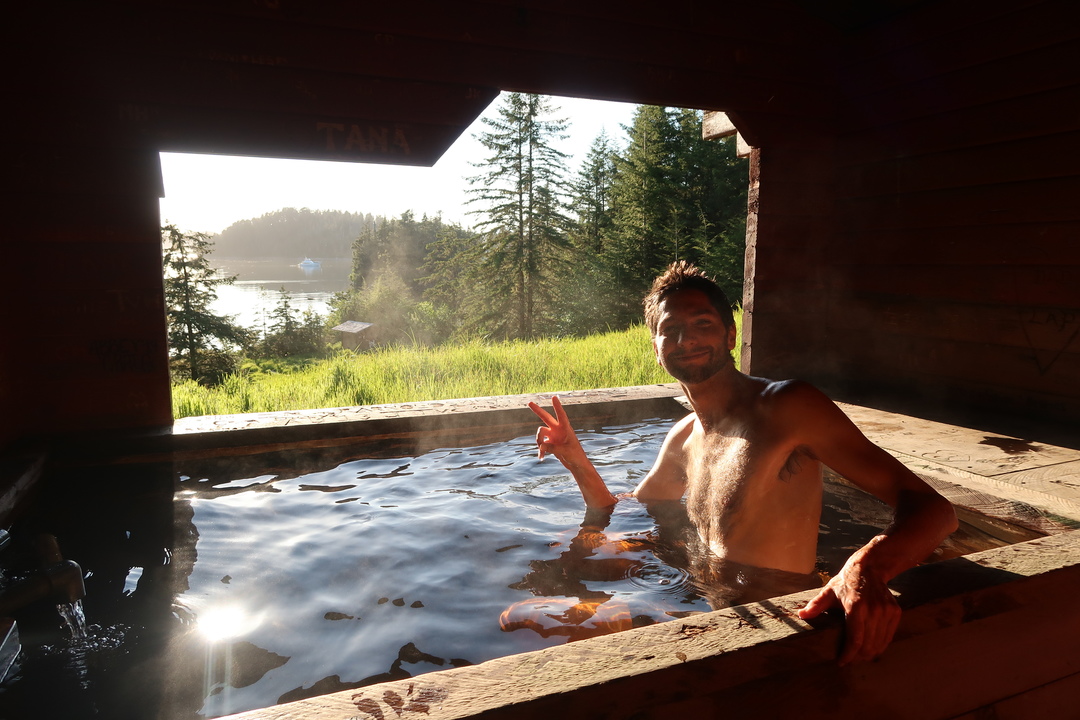 Gleich neben dem Badehaus steht ganz verlassen ein Teil eines alten Kamins. Er erinnert an frühere Zeiten, als sich auf Goddard eine Fuchsfarm befand. Später waren es ein Heim für Menschen mit Behinderung und danach ein Altersheim. Die heissen Quellen wurden jedoch seit je her von den Einheimischen Natives genutzt und als Kurort der weissen Siedler.
Die Sonne neigt sich langsam zum Horizont, als wir den Rückweg antreten. Aber man darf sich nicht täuschen lassen. Im Sommer steht die Sonne lange am Himmel und es ist tatsächlich schon reichlich spät. Vom Boot aus bestaunen wir die Küste im Abendlicht und kriegen nicht genug vom Sonnenuntergang über Mt. Edgecumbe.