Fort St. John is not only the largest city in the Northeast Region of BC; it is also the largest city in British Columbia situated along the world-famous Alaska Highway. Although, we don't drive up all the way to Alaska (this time) we have a good reason to be headed to Fort St. John.
---
Fort St. John liegt nun ganz und gar nicht auf dem Weg. Trotzdem nehmen wir den Umweg in Kauf, denn Verwandte meines Vaters sind vor einiger Zeit genau dorthin ausgewandert. Auch mein Grossvater wollte mit, doch meine Grossmutter wollte nicht in die Ferne. Daher ist es besonders spannend zu denken, dass, hätte meine Grossmutter eingewilligt, alles anders gekommen wäre.
Zwar wissen wir, dass unterdessen keine direkten Verwandten mehr vor Ort sind, dennoch interessiert es mich zu sehen, wo sie sich niedergelassen hatten.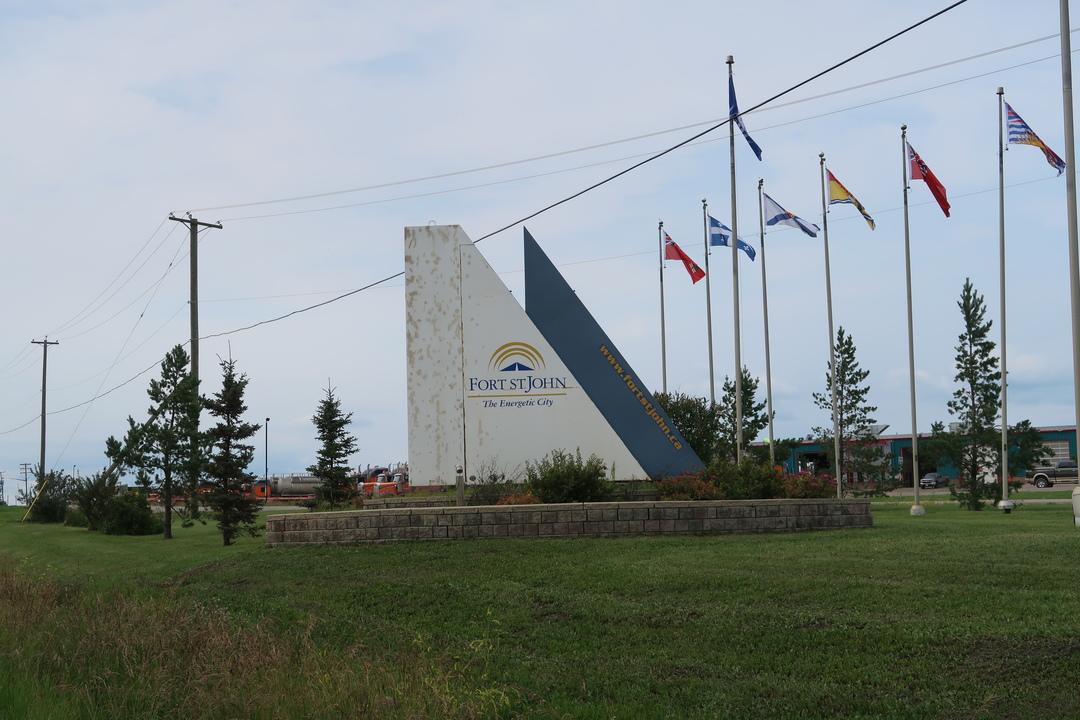 Mit den Hinweisen, die mir mein Papa geben kann und nach einigem an Recherche im Internet finden wir eine Adresse und schauen uns das ganze von Weitem an. Der Hof liegt inmitten von strahlend gelben Rapsfeldern. Auf den Hof gehen wir allerdings nicht, da ich nicht weiss, ob wir den richtigen gefunden haben und ich auch nicht weiss, wer die Farm unterdessen gekauft hat.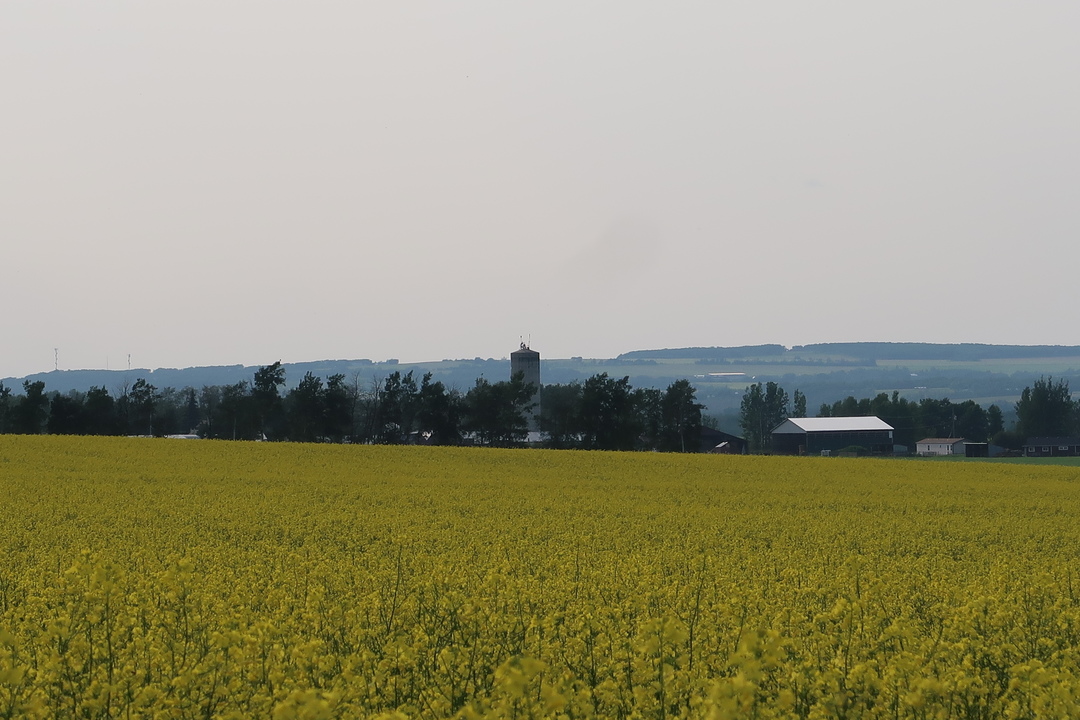 Auch auf dem Friedhof sehen wir uns um. Zwischen einigen schweizerisch, deutsch und italienisch klingenden Namen finden wir zwar Namensvettern und ein Familienwappen, doch den, den wir suchen, muss woanders liegen.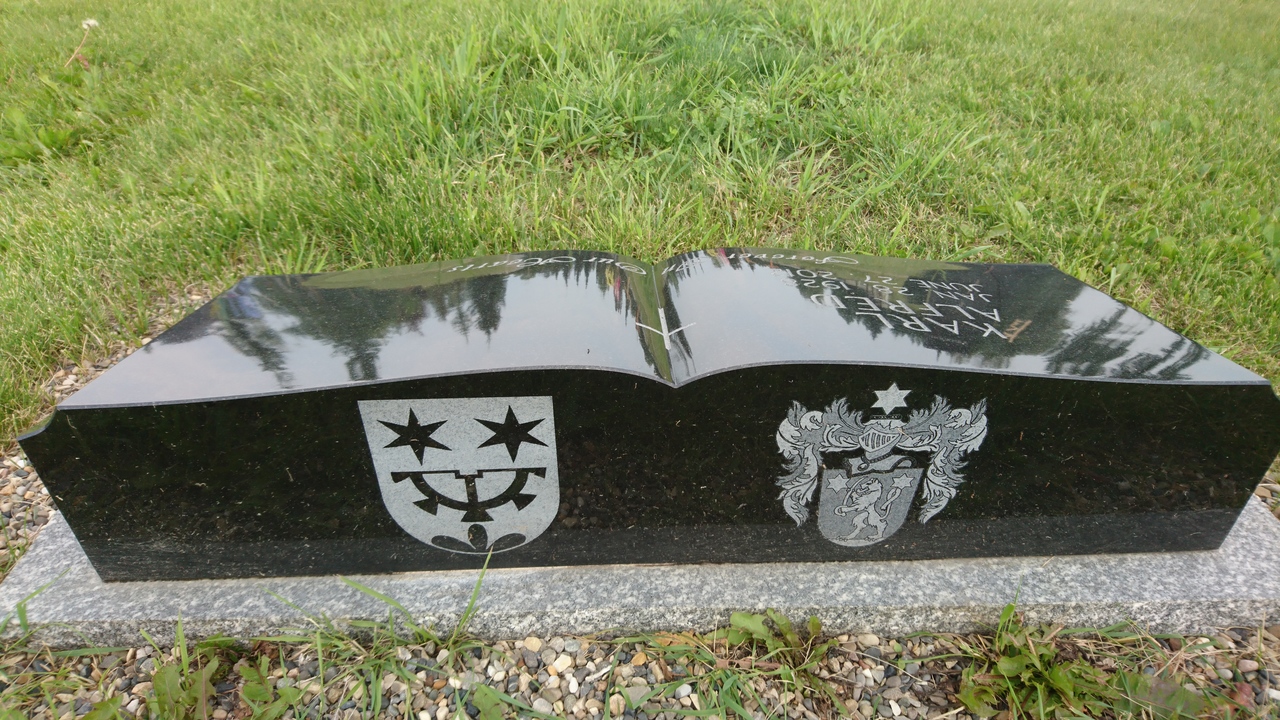 Langsam wird es Abend. In der Nähe finden wir im Kiskatinaw Provincal Park ein Campingplätzchen gleich am Fluss. Hier verbringen wir eine ruhige Nacht. Zwar verlassen wir Fort St. John mit kaum mehr Erkenntnissen, als wir gekommen sind, doch immerhin habe ich nun ein Bild zu einer oft erzählten Familiengeschichte. 🙂