A long drive from Fort St. John to Edmonton the capital of the province Alberta.
---
Nach dieser familiengeschichtlichen Exkursion über Fort St. John steuern wir nun Richtung Osten. Als erstes kommen wir, wie auf dem Hinweg, an Dawson Creek vorbei. Die Stadt wird auch "Mile 0 City" genannt, denn hier beginnt der Alaska Highway. Soviel wie ich schon über diesen Highway gehört habe, wäre er sicher ein tolles Erlebnis, aber er muss für ein anderes Mal warten 😉 Heute wollen wir es bis Edmonton schaffen.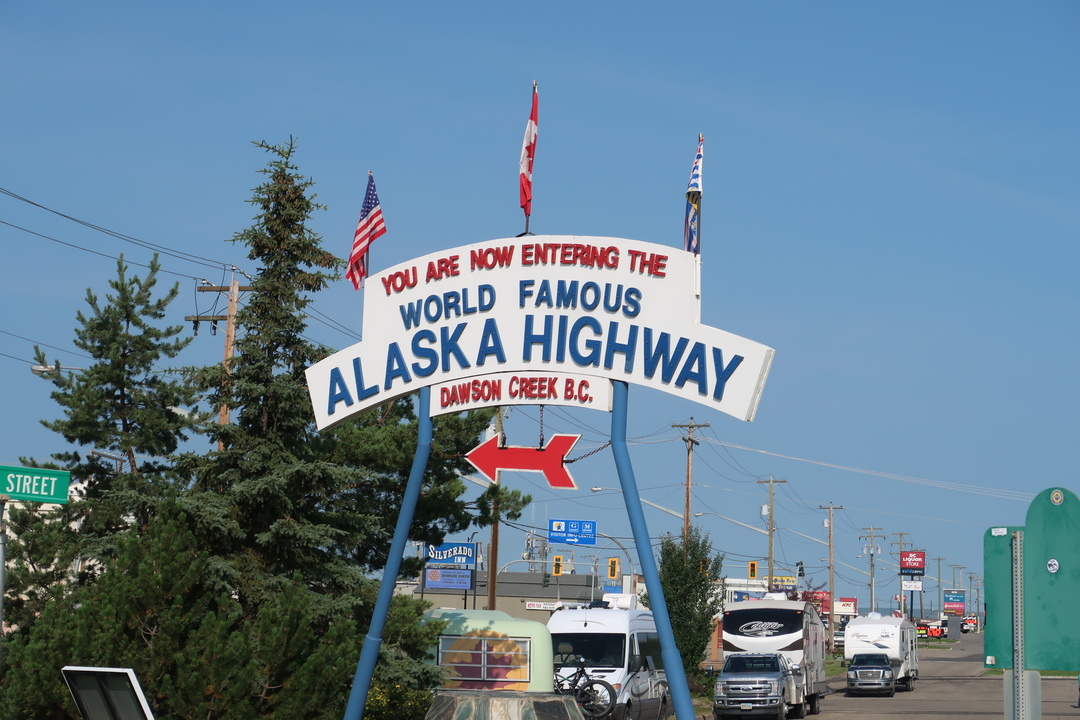 Schaut man sich die Distanz zwischen Fort St. John und kurz auf der Karte an, könnte man meinen, die liegen ja gleich nebeneinander. Doch dazwischen liegen 8 Stunden Fahrt, knapp 700 km, eine Provinzgrenze und 100te Kilometer Schnur gerade Strassenabschnitten. Stundenlang fahren wir an blühenden Rapsfeldern und industriell anmutenden Bauernhöfen vorbei. Dazwischen kreuzen wie hie und da ein verschlafenes Trucker-Städtchen. Die Grössenverhältnisse sind enorm!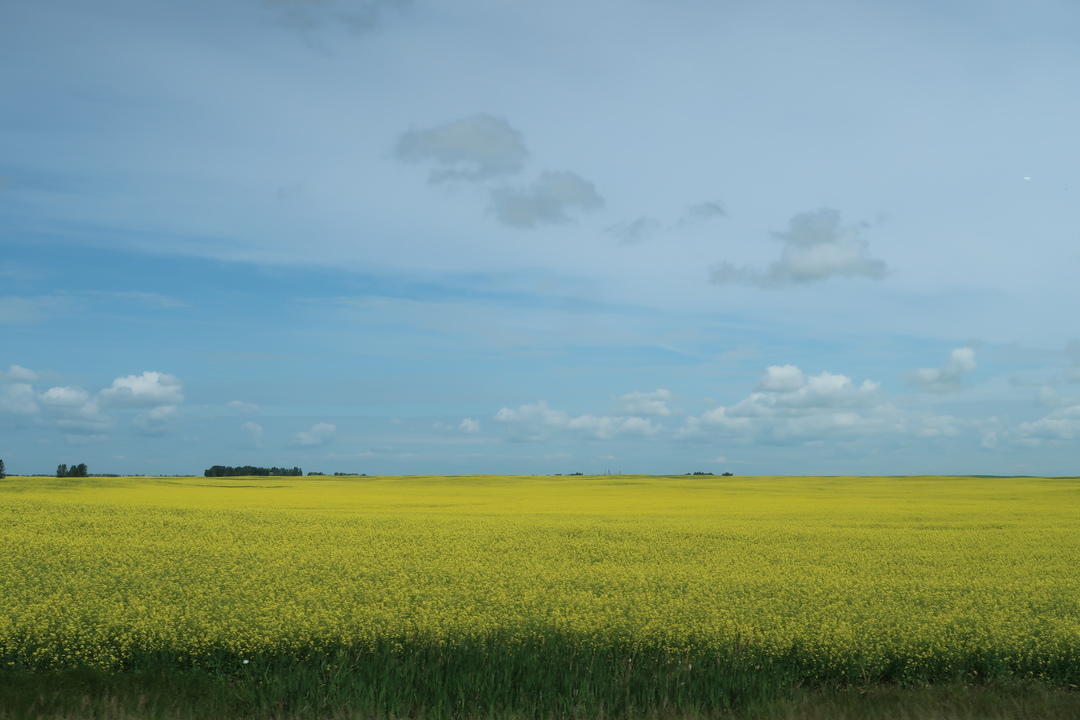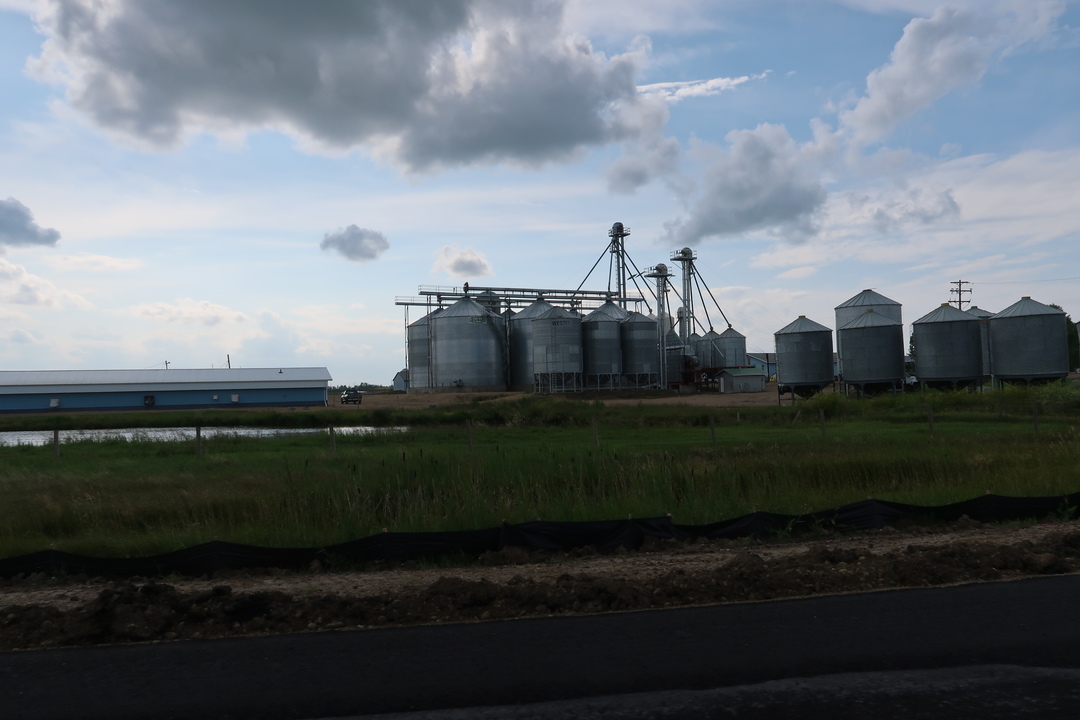 Wir sind froh, in Edmonton anzukommen. Zur Abwechslung haben wir ein Bett in der Jugendherberge gebucht.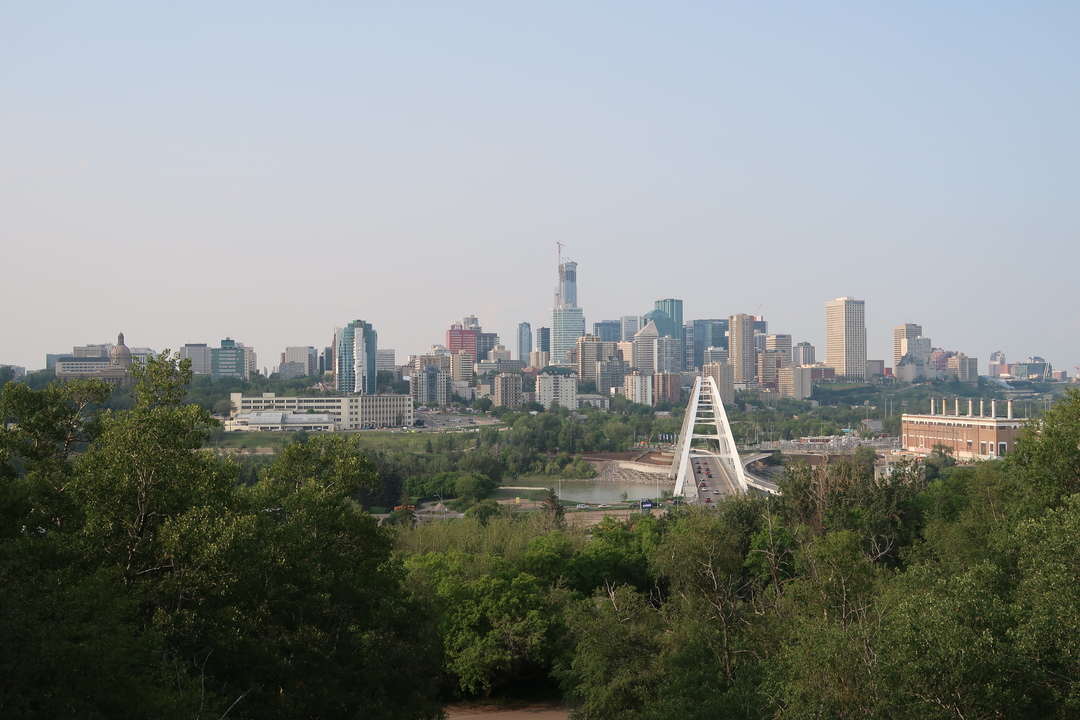 Le road trip du jour (le fichier est gros, mieux vaut le télécharger hors ligne pour les intéressés. )
---