Day 10 of Everest base camp and Gokyo lakes trek. From Dzonglha (4830 m) to Thangnag (4700 m) over the Cho La Pass (5420 m).
---
Réveil à 5h15 à Dzonglha sous un ciel parfaitement clair.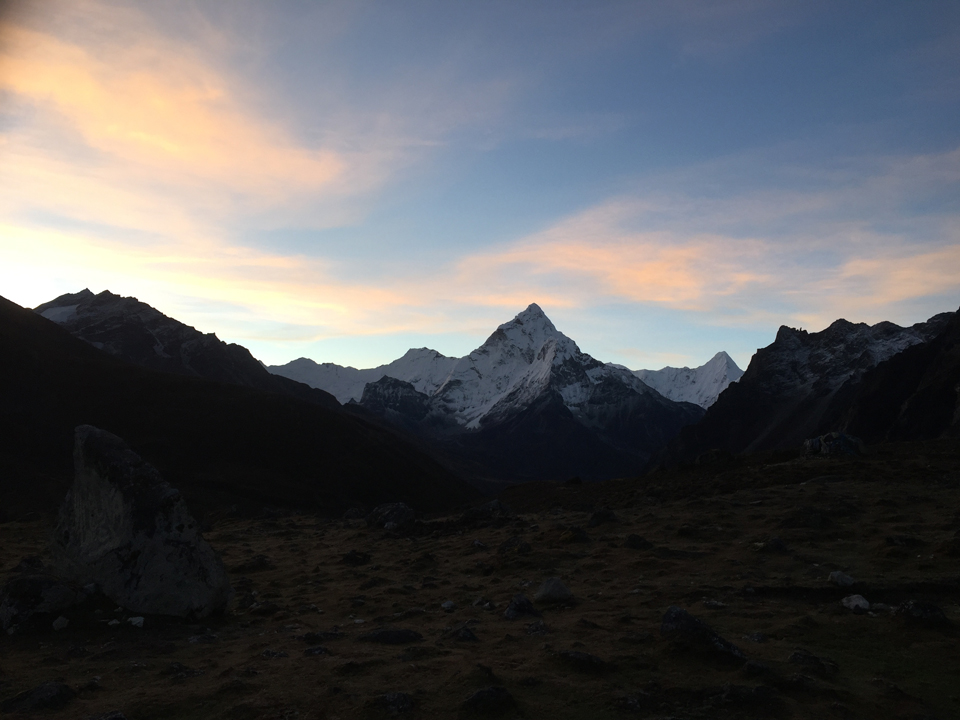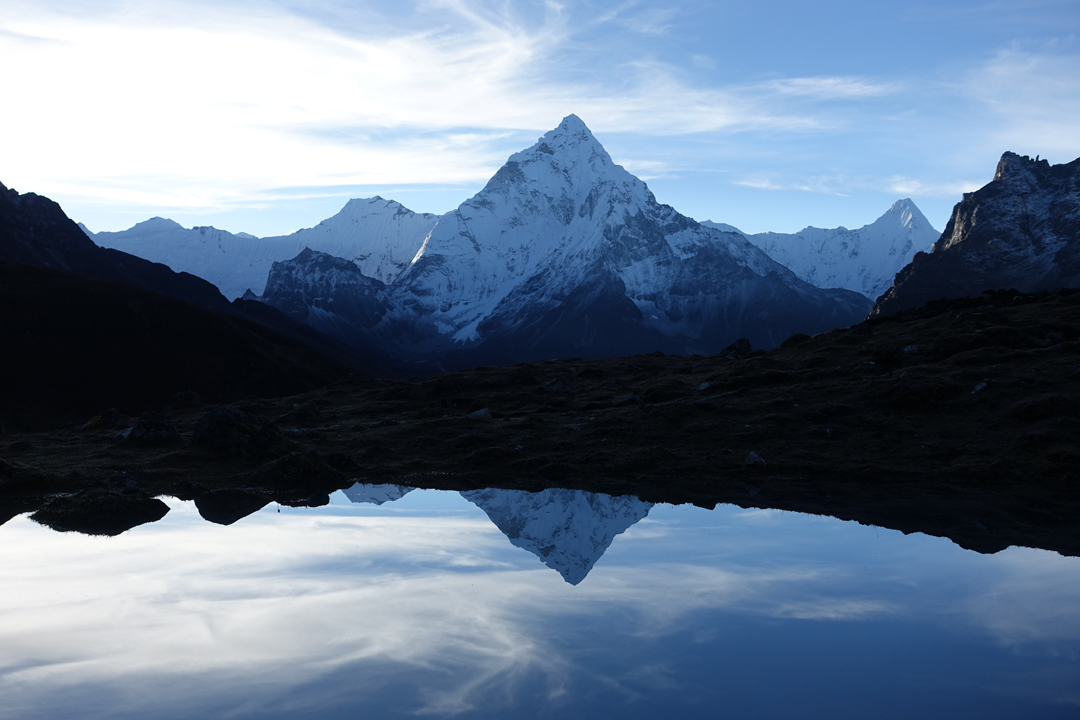 Autour de nous, nous apercevons avec surprise les montagnes surplombant Dzonglha que l'on ne pouvait observer la veille, étant plongé dans le brouillard.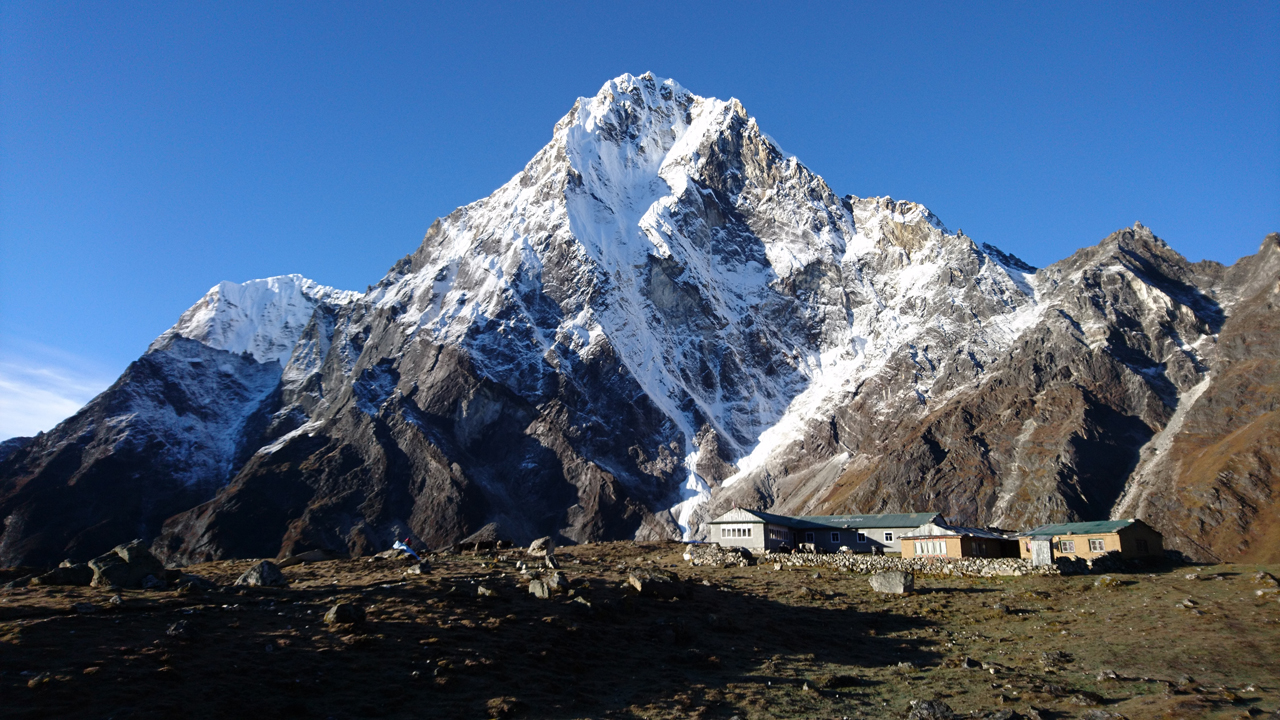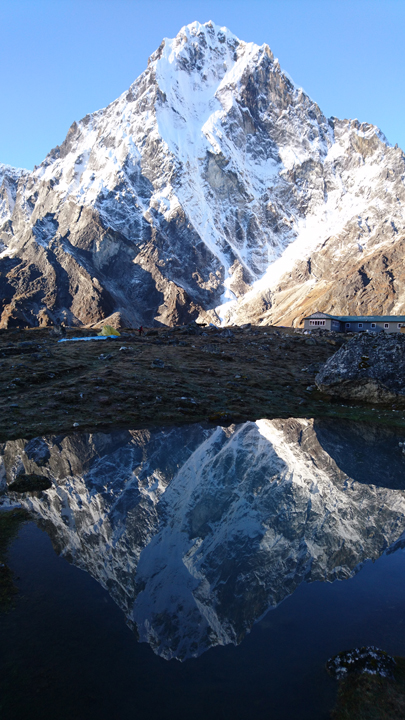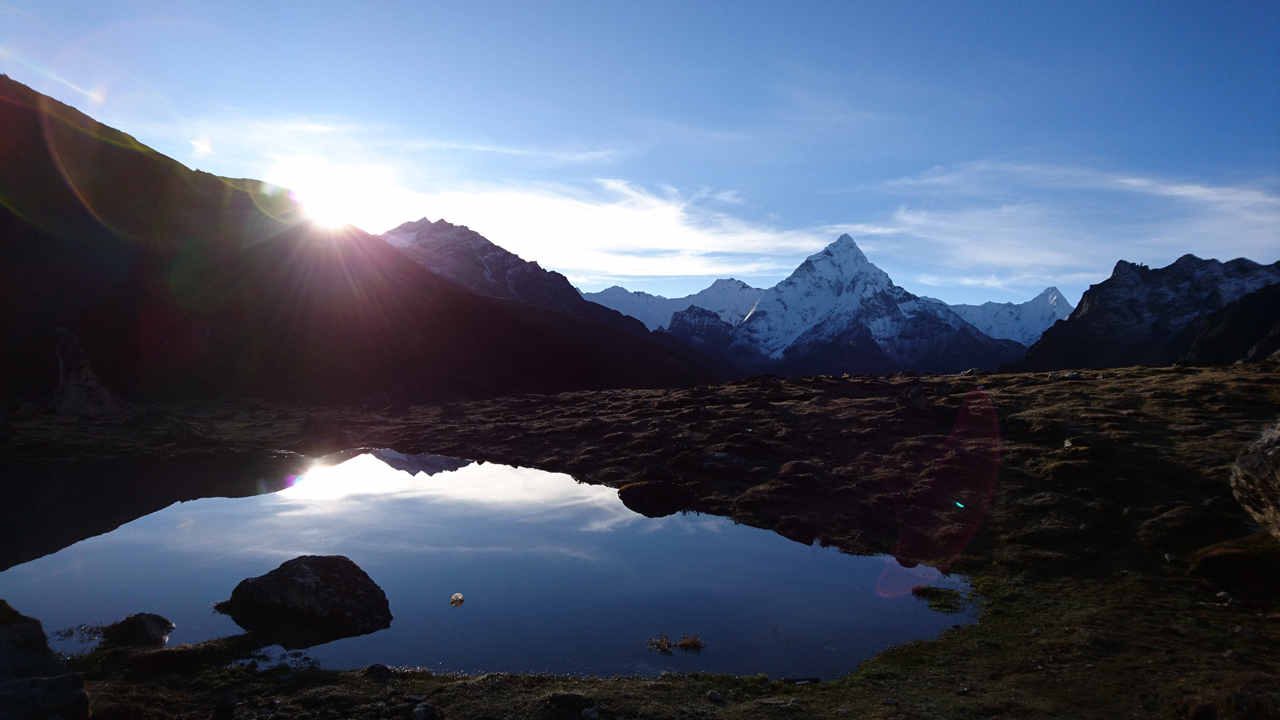 Aujourd'hui, nous relions Dzonglha (3840 m) à Thangnag (5420 m), via le Cho La Pass (5420 m).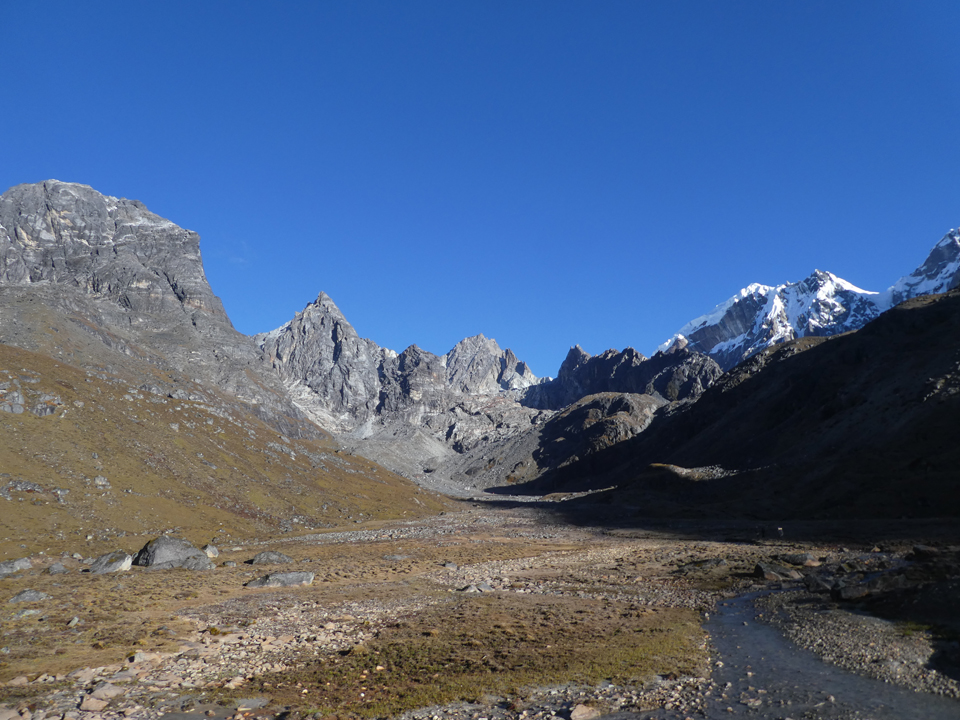 Difficile de ne pas se retourner au départ de Dzonglha pour admirer le Cholatse, splendide fraîchement enneigé sous la lumière du matin.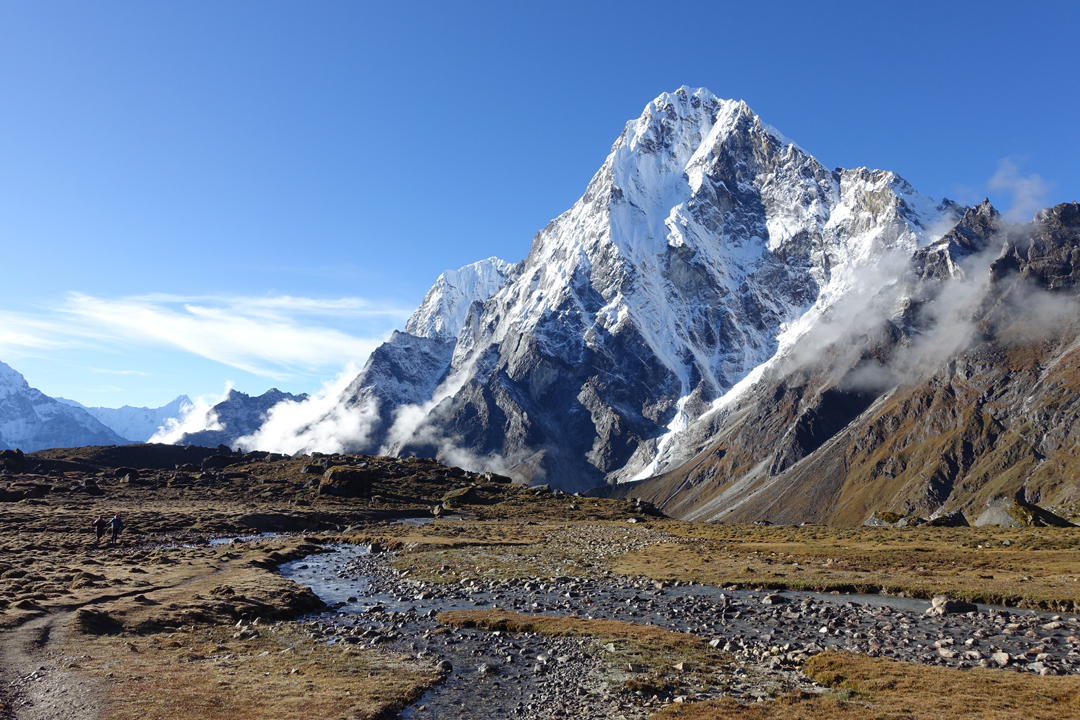 Pour accéder au col, le chemin serpente à travers les pierriers avant de se frayer dans un petit couloir pour accéder au glacier.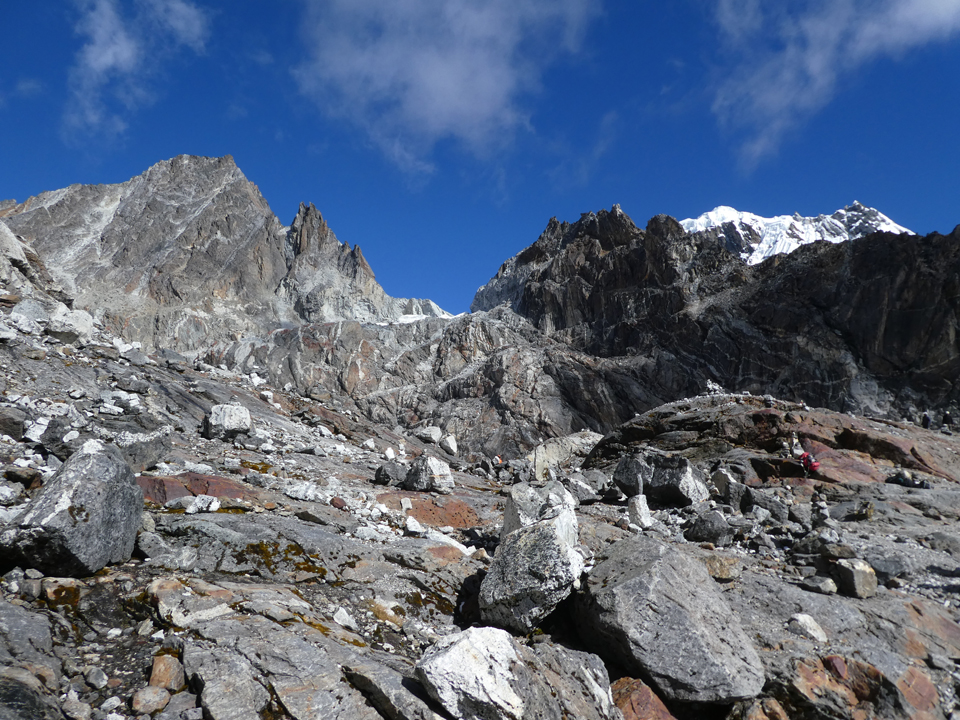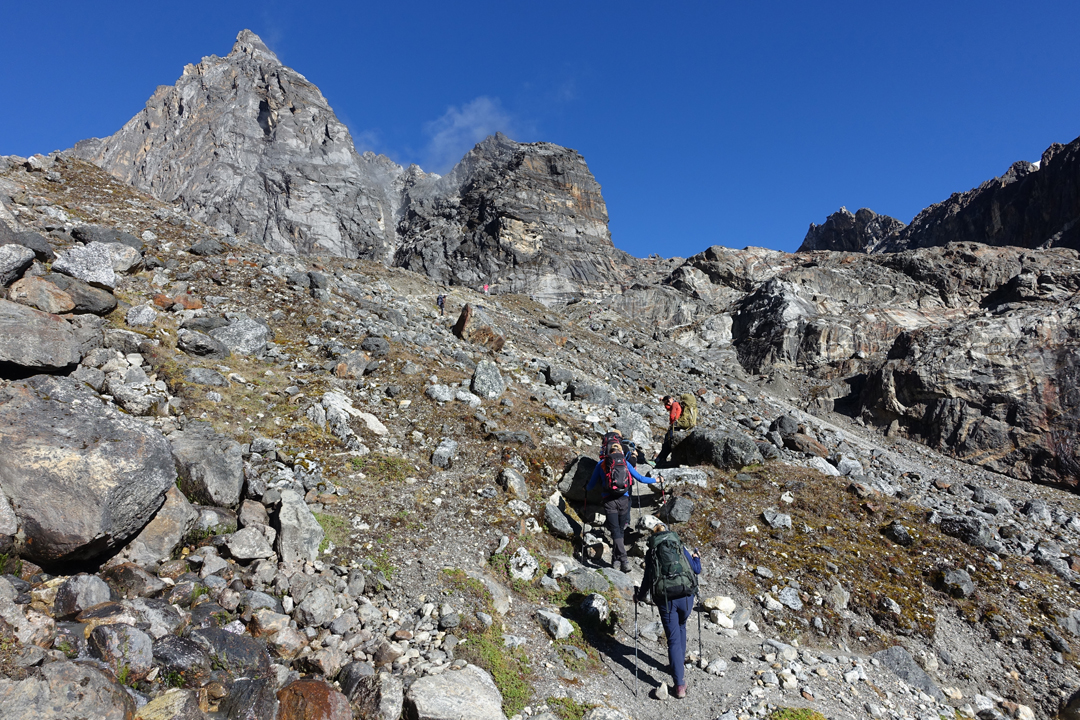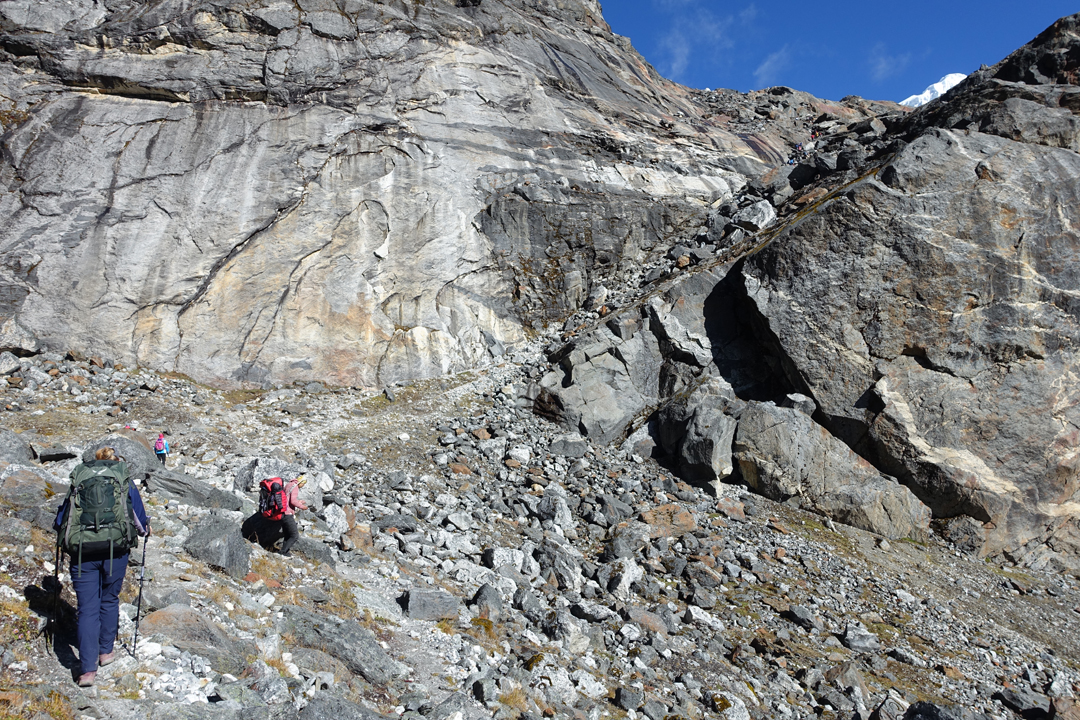 Une fois ce premier obstacle franchi, on est récompensé par la vue sur la vallée et le lac de Cholatse Tso au loin.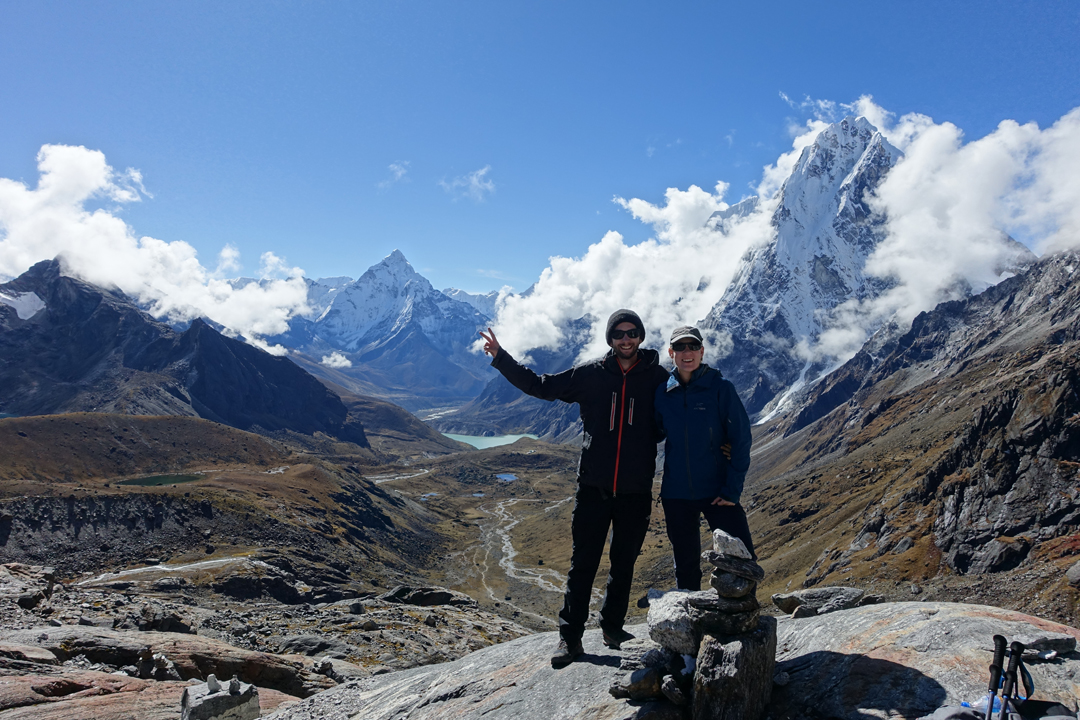 Depuis là, le chemin continue encore sur environ une demi-heure avant d'atteindre le col à proprement parlé, une fois le glacier traversé.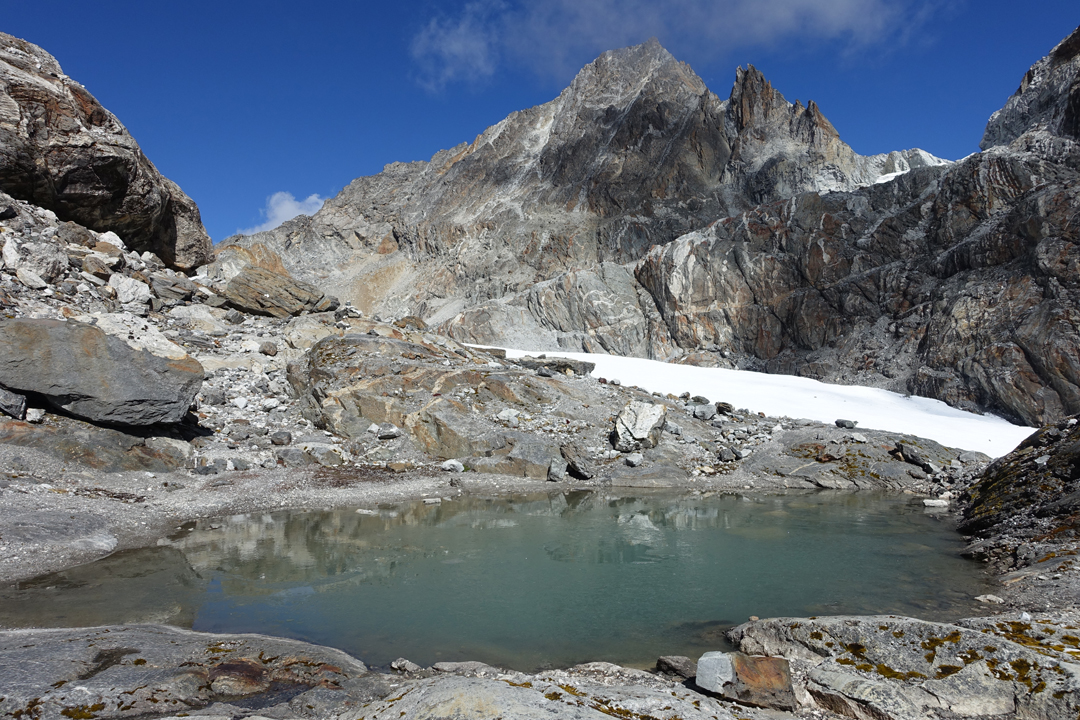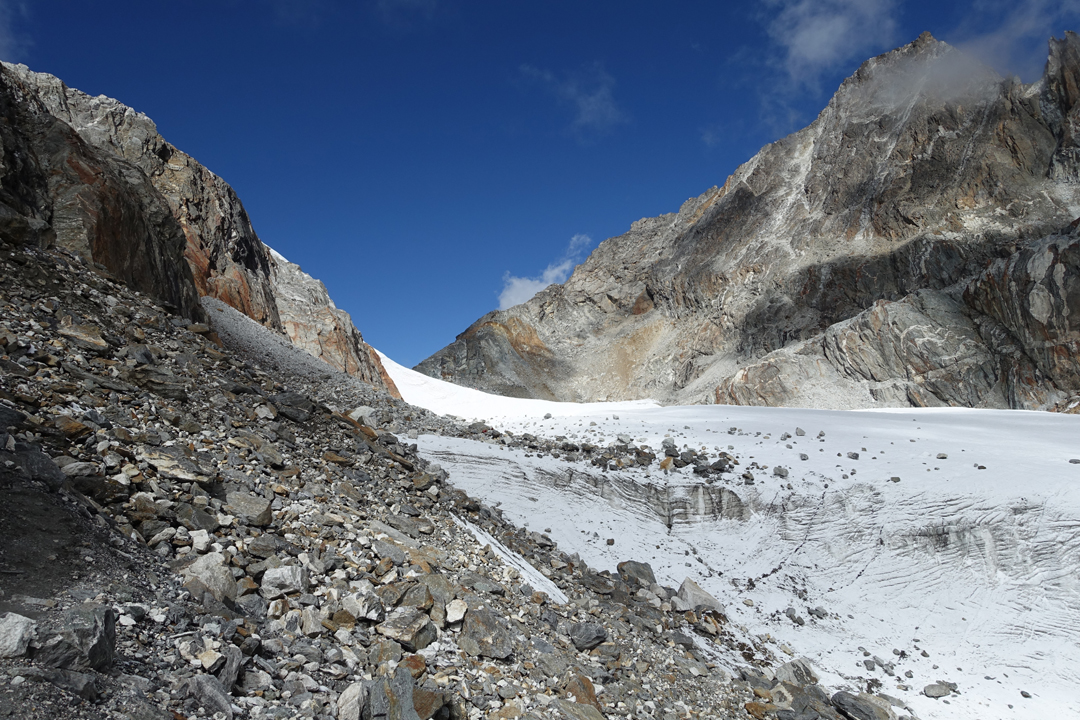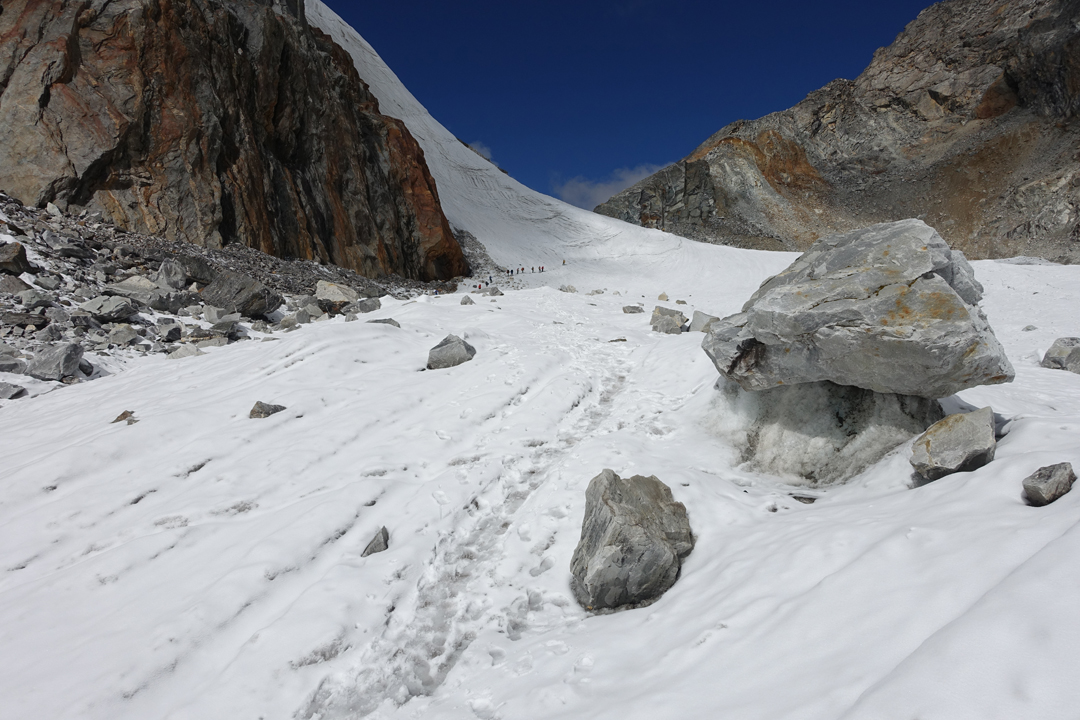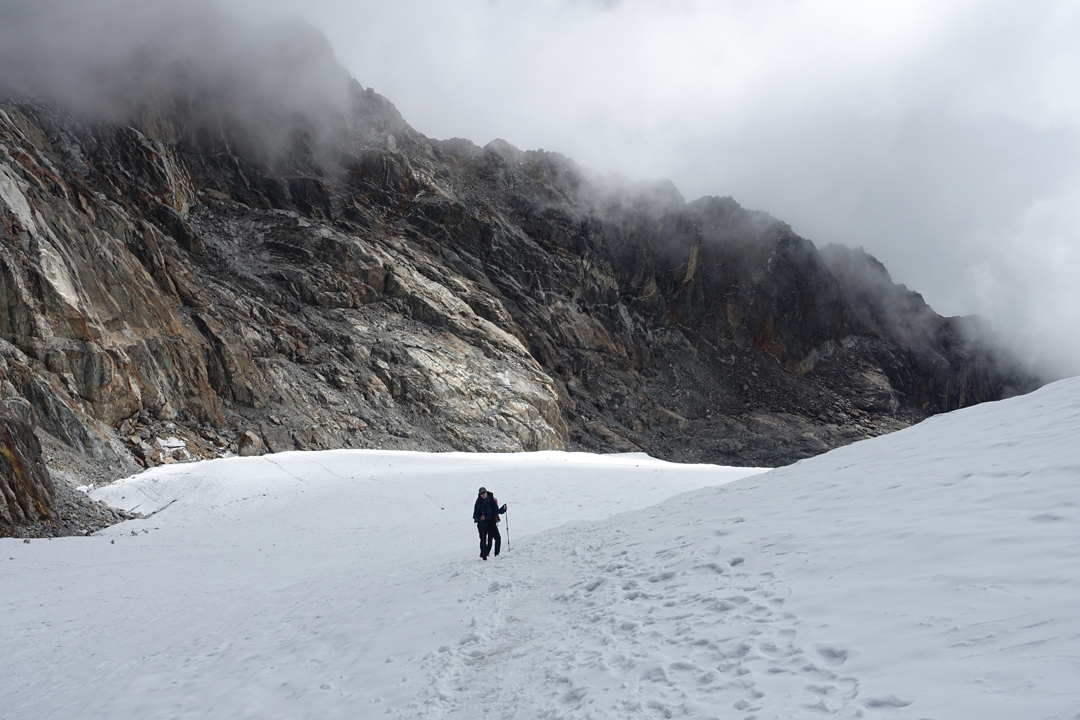 Les derniers mètres pour accéder au col après le glacier sont plutôt escarpés.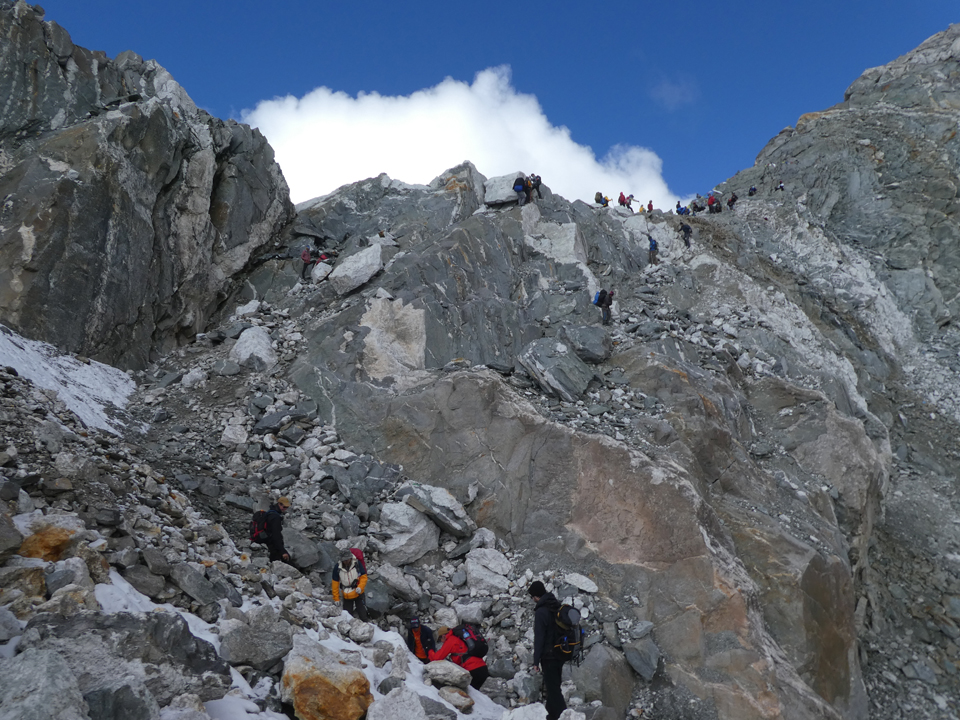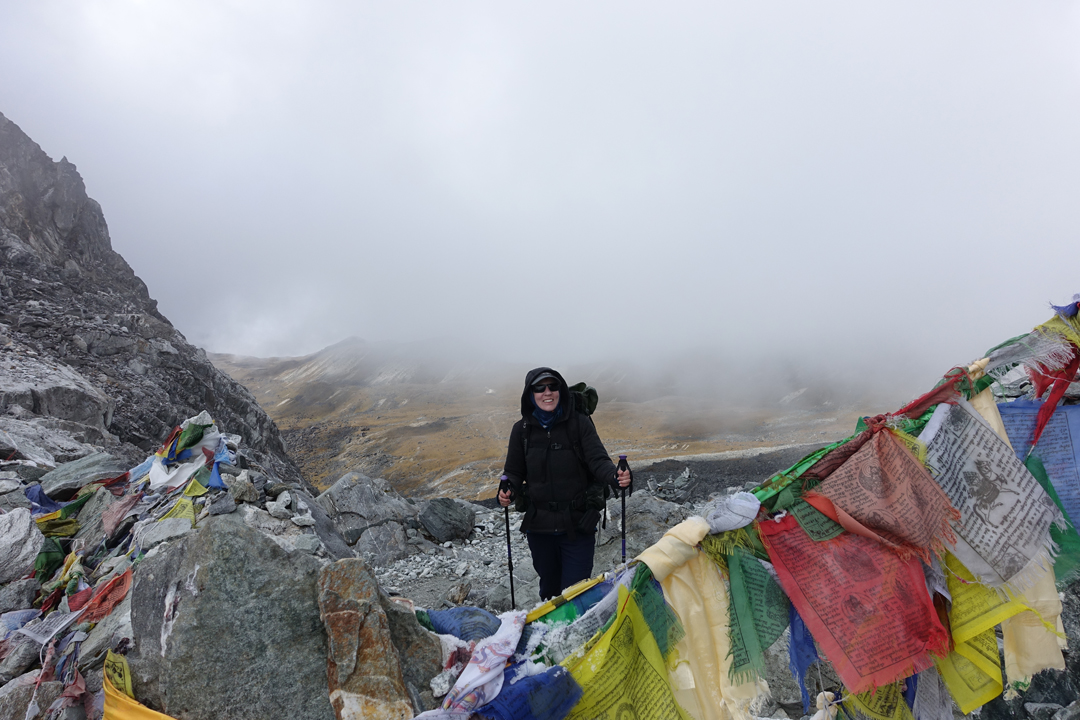 De l'autre côté du col, le chemin descend à travers des pierriers de différentes tailles, de graviers aux blocs de plusieurs mètres cubes.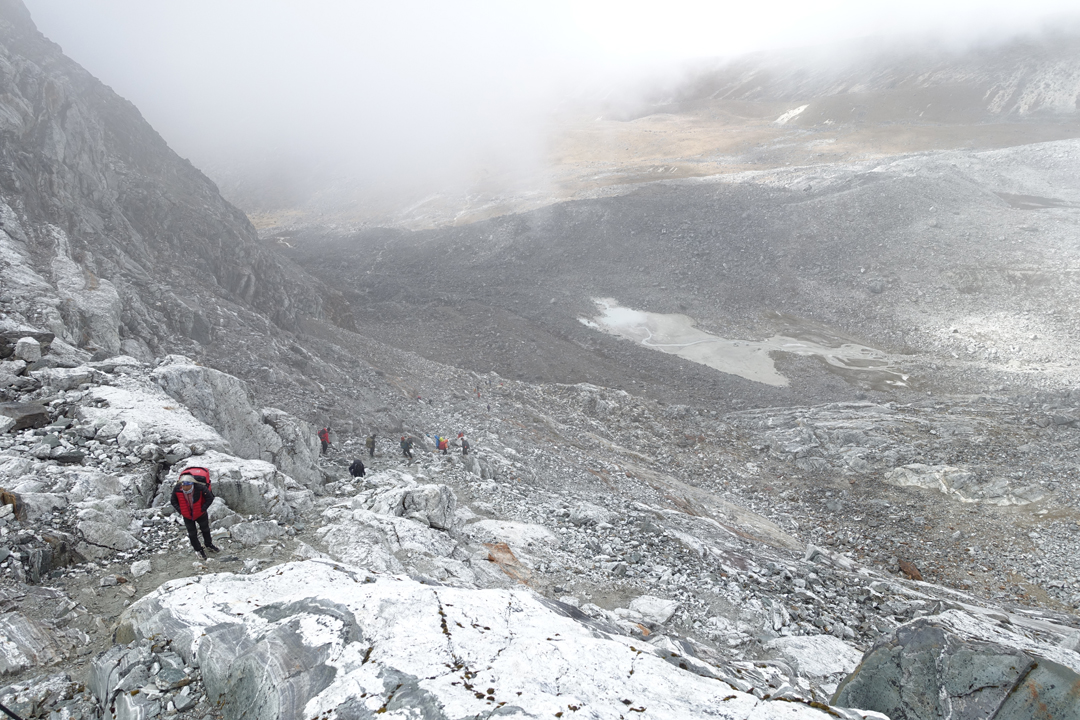 Traversée des pierriers avant de remonter pour franchir un dernier petit col avant la descente sur Thangnag.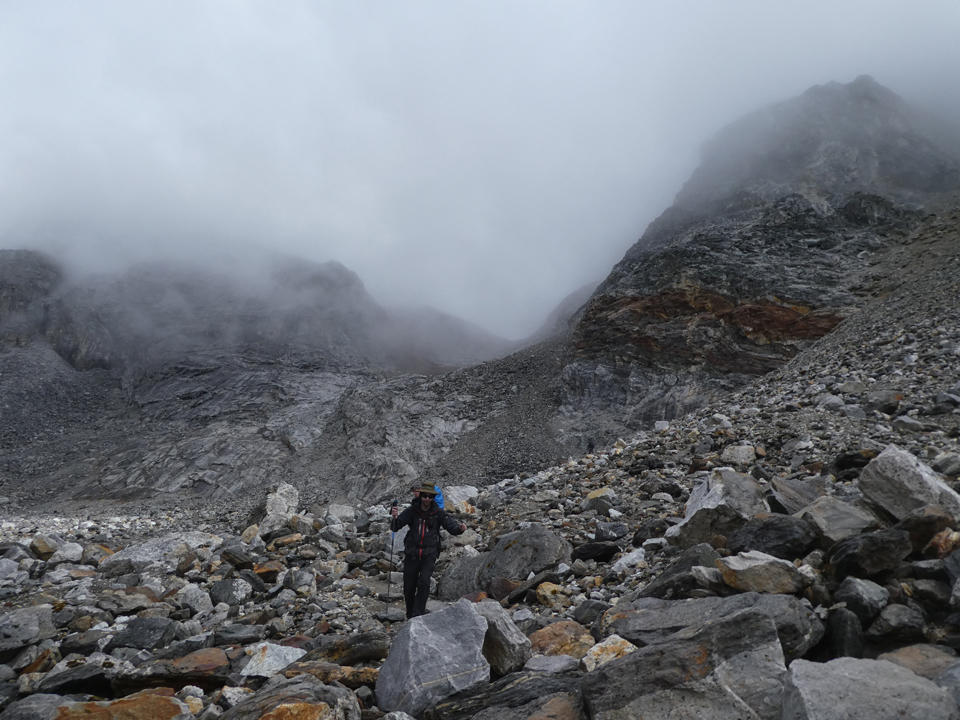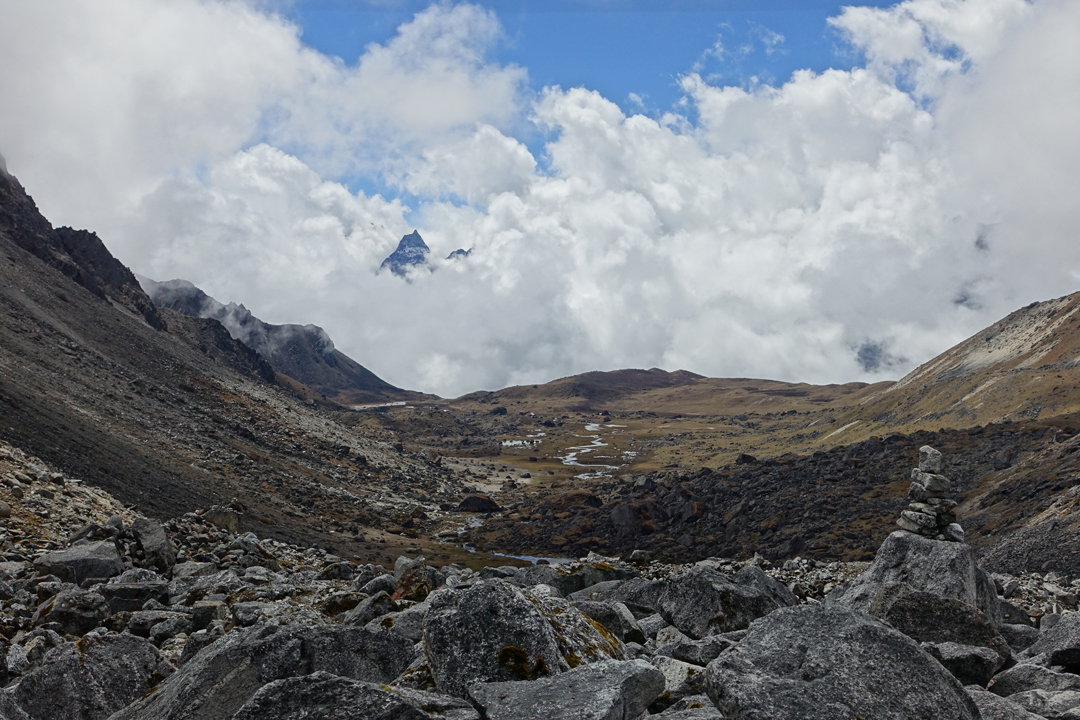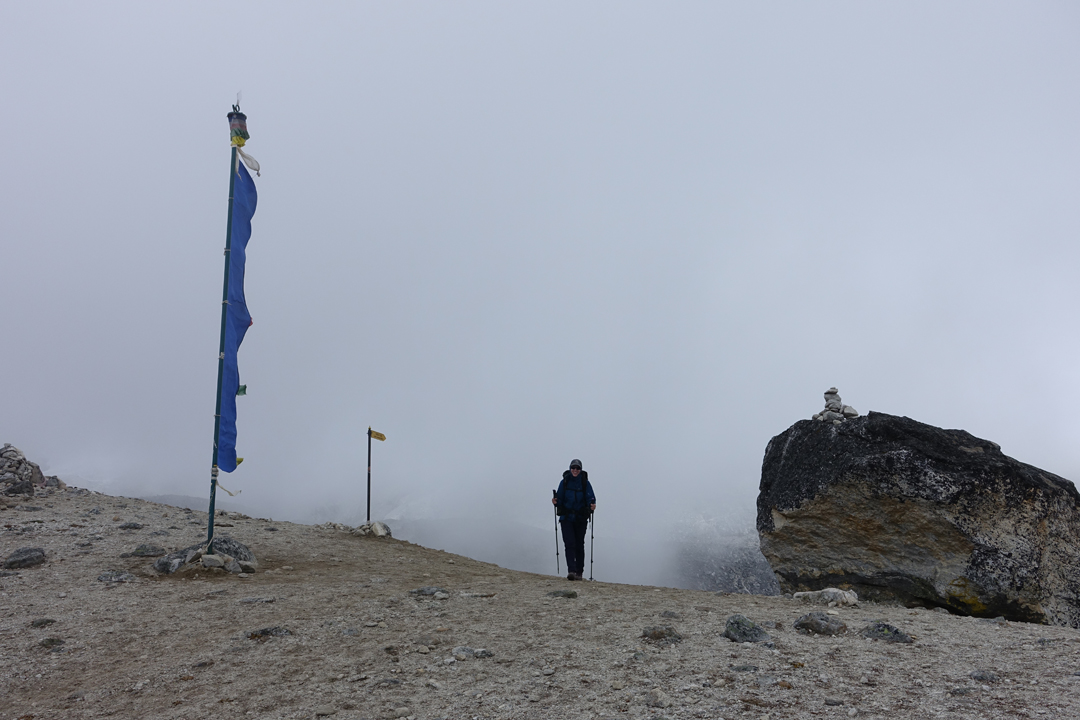 Comme d'habitude, le temps commence à se boucher en début d'après midi et nous rejoignons Thangnag sous un ciel couvert.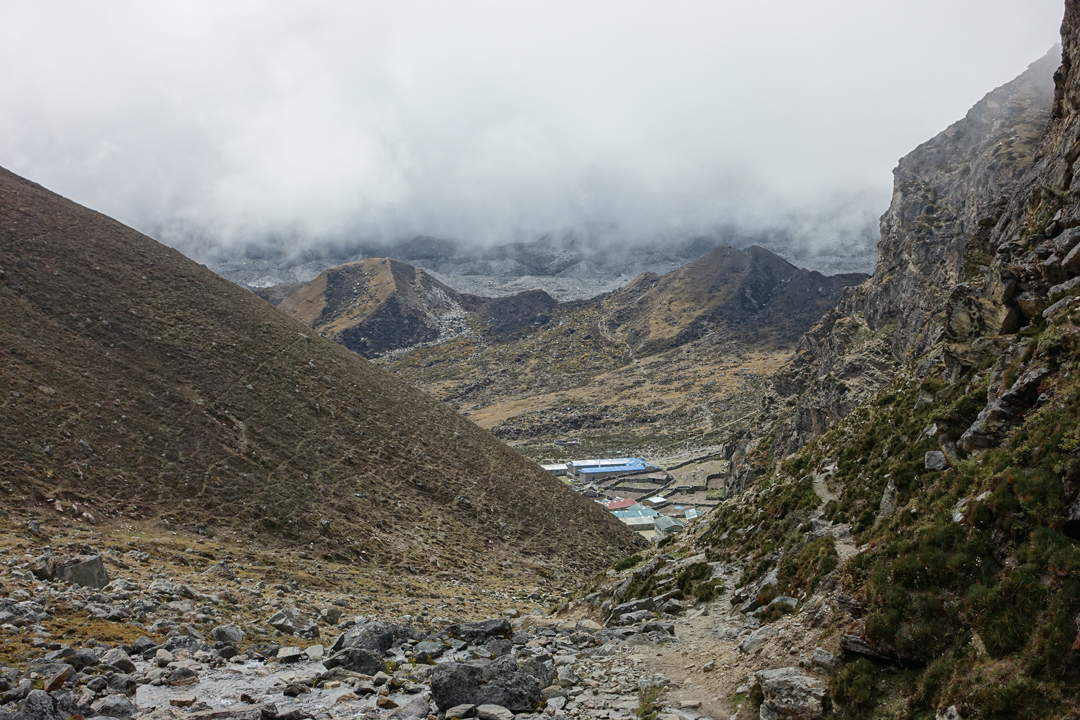 Arrivé de bonne heure à Thangnag, nous en profitons pour faire le tour du minuscule village.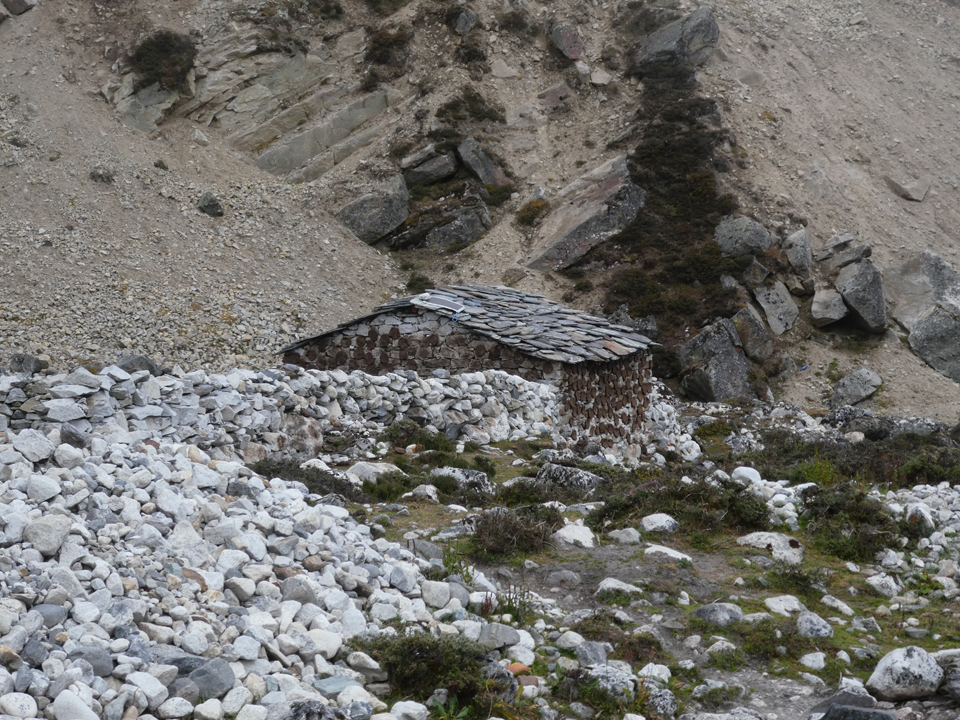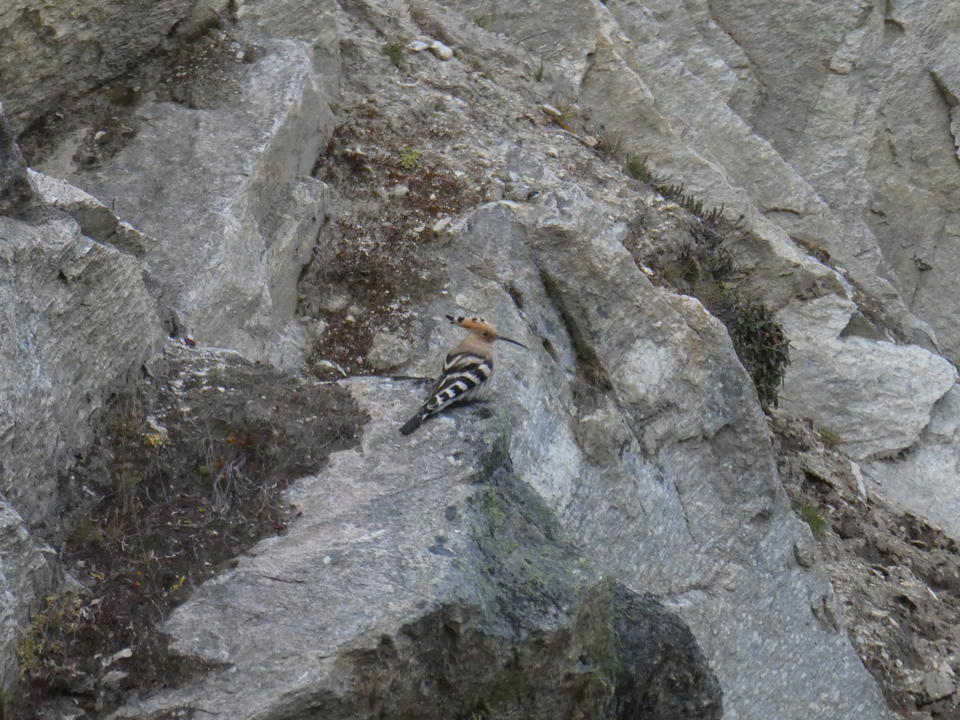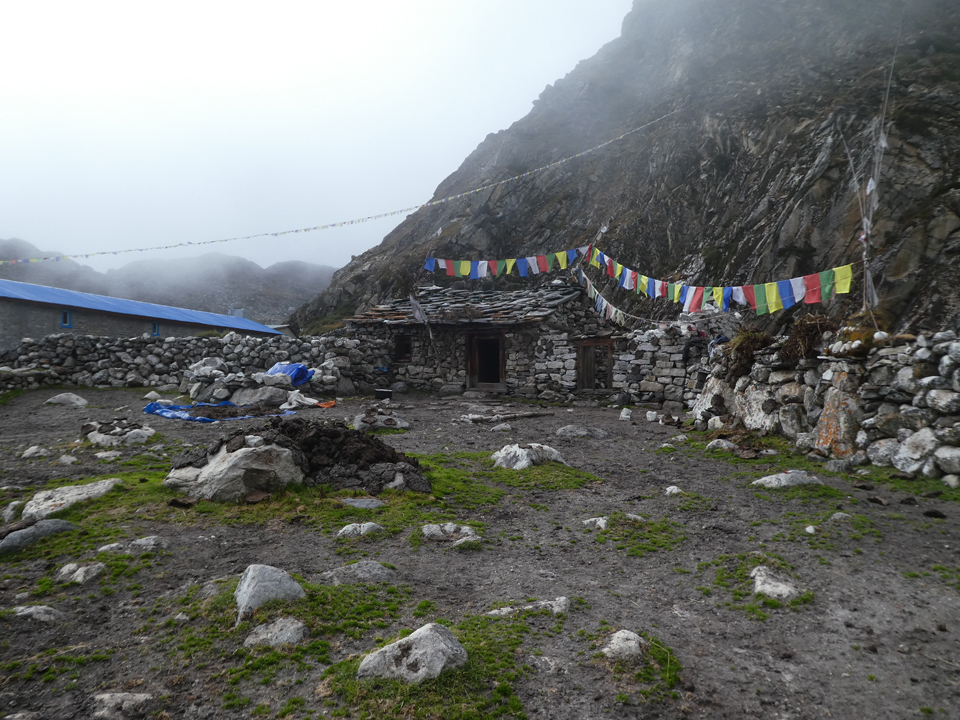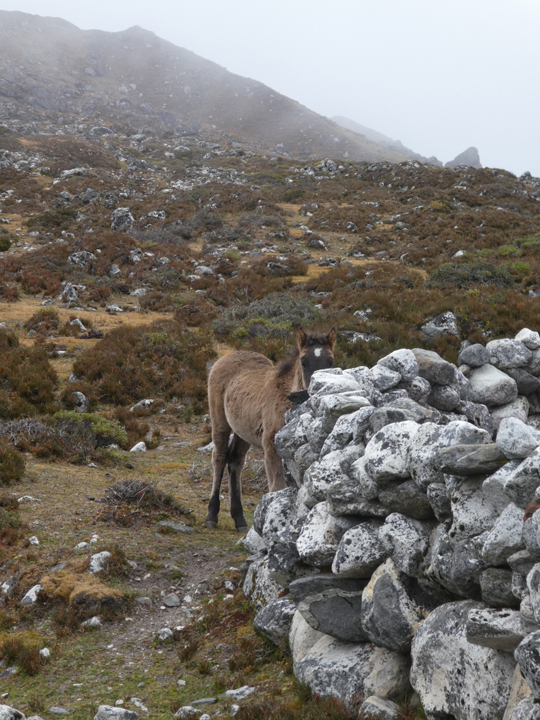 ---