Day 14 of Everest base camp and Gokyo lakes trek. From Jorsalle (2800 m) to Lukla (2460 m).
---
Nun waren es nur noch ca. 3 Stunden bis nach Lukla, wo wir vor zwei Wochen unseren Trek begonnen hatten. Auf dem Weg begegneten uns merklich mehr Wanderer als zu Beginn unseres Treks. Manchmal gab es regelrecht Stau. Die Hochsaison hat begonnen!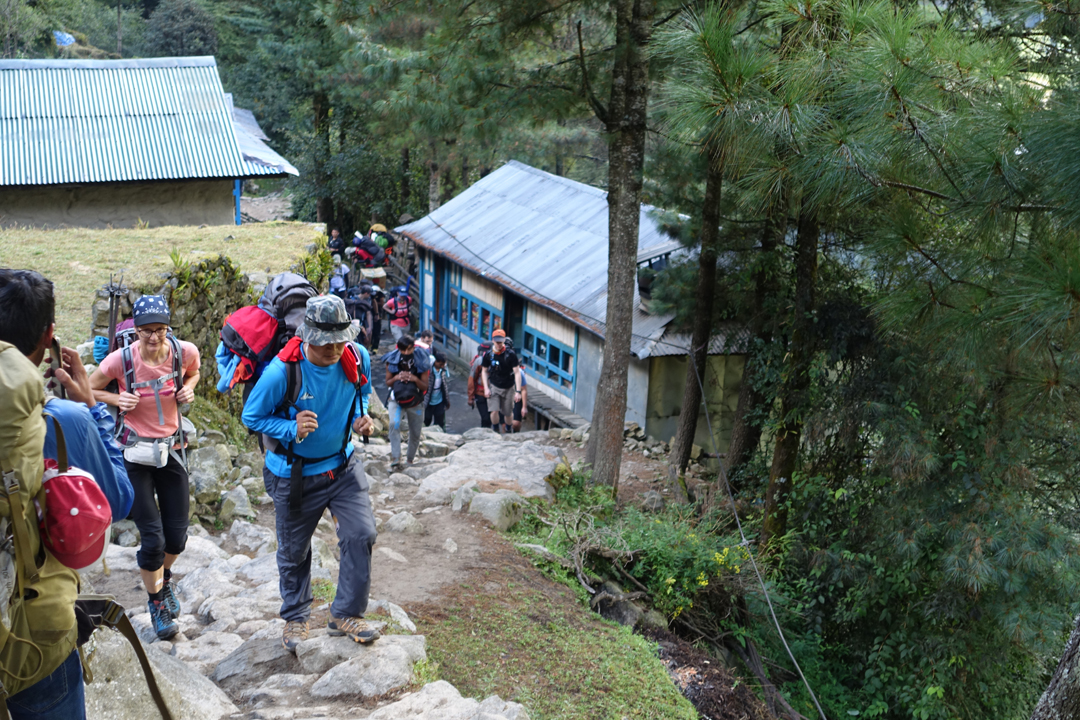 Es war gut zu sehen, wie voll die Wanderwege sein konnten. Es liess uns unser Erlebnis noch mehr schätzen, da wir vergleichsweise wenig "Verkehr" hatten. Irgendwie auch schön war der Gedanke, dass all diese Leute das Erlebnis erst noch vor sich hatten und wir, mit all den eindrücklichen Bildern im Kopf und in unseren Kameras fühlten uns wie alte Hasen 😉
Der steinige Weg ging auf und ab. Wir legten ihn in zügigem Tempo zurück. Noch einmal öffnen sich die Wolken für uns und gewähren uns einen letzten nahen Blick auf einen der Riesen des Himalayas.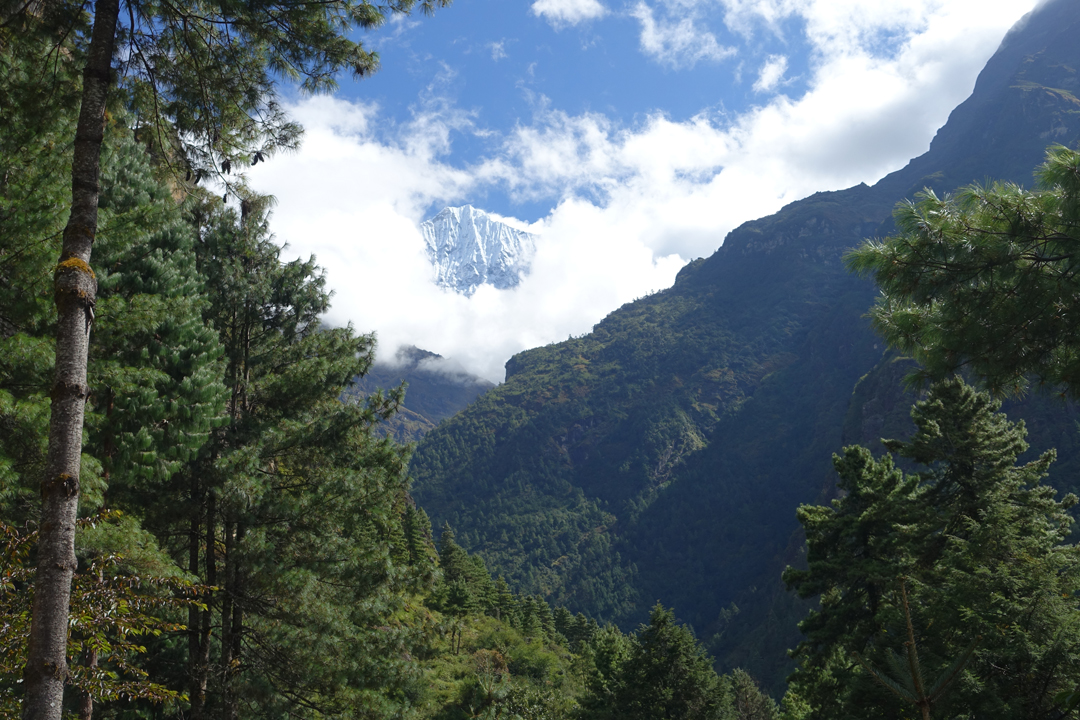 Wir sind stolz, als wir schliesslich in Lukla ankommen. Wir haben es geschafft!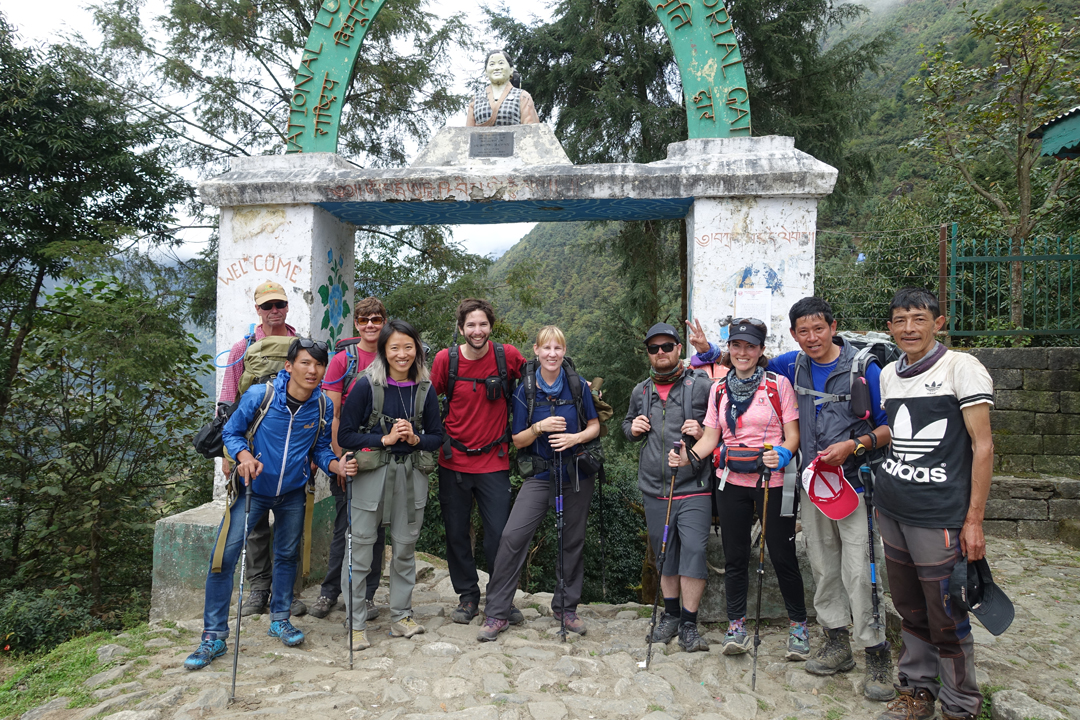 Als Abschluss spendierte die Gruppe den Führern und Trägern das Abendessen. Besonders die Träger haben viel geleistet und uns das Erlebnis dieses Treks überhaupt ermöglicht!