A train journey from Macau to Zhangjajie, in the province of Hunan, with a transit through Changsha, the capital of the province.
---
Pour rejoindre la Chine depuis Macau par voie terrestre, il faut passer par le "port de Gongbei" à Zhuhai (juste en dessus de Macau), qui marque la frontière entre la péninsule et le continent.
La dimension du passage frontière de Gongbei est impressionnante. Les plus gros jours, plus de 300'000 personnes transitent (entrées/sorties) par la frontière.
La traversée n'a cependant pas été sans accroche pour nous, un de nos passeports semblant posé problème (on a pas vraiment compris quoi). Mais un peu d'attente plus tard, le passeport nous est rendu et nous pouvons rentrer en Chine pour achever notre visa double entrées 🙂
Dès la sortie du passage frontière, on renoue avec le drapeau rouge.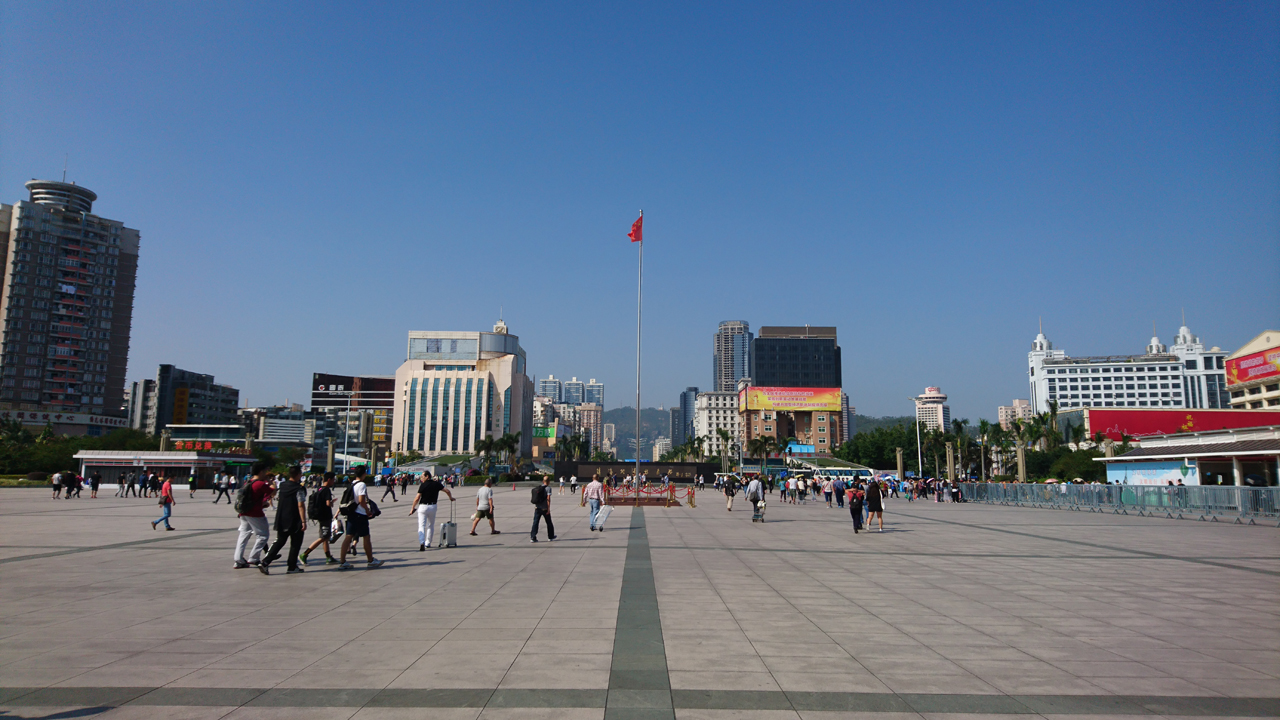 De ce côté de la frontière, la ville s'appelle Zhuhai.
Notre prochaine destination est le parc national de Zhangjajie, 900 km plus au nord, dans la province du Hunan.
Pour rejoindre le parc, nous transitons par Changsha, la capitale de la province où nous passons la nuit. Mais pour cela, nous devons récupérer nos tickets. Après plus d'une heure de queue pour atteindre le guichet (la police ayant due intervenir calmer la foule et déloger les plus audacieux qui essayaient d'accéder au guichet sans faire la queue 🙂 ), nous avons notre ticket et embarquons dans le train à grande vitesse.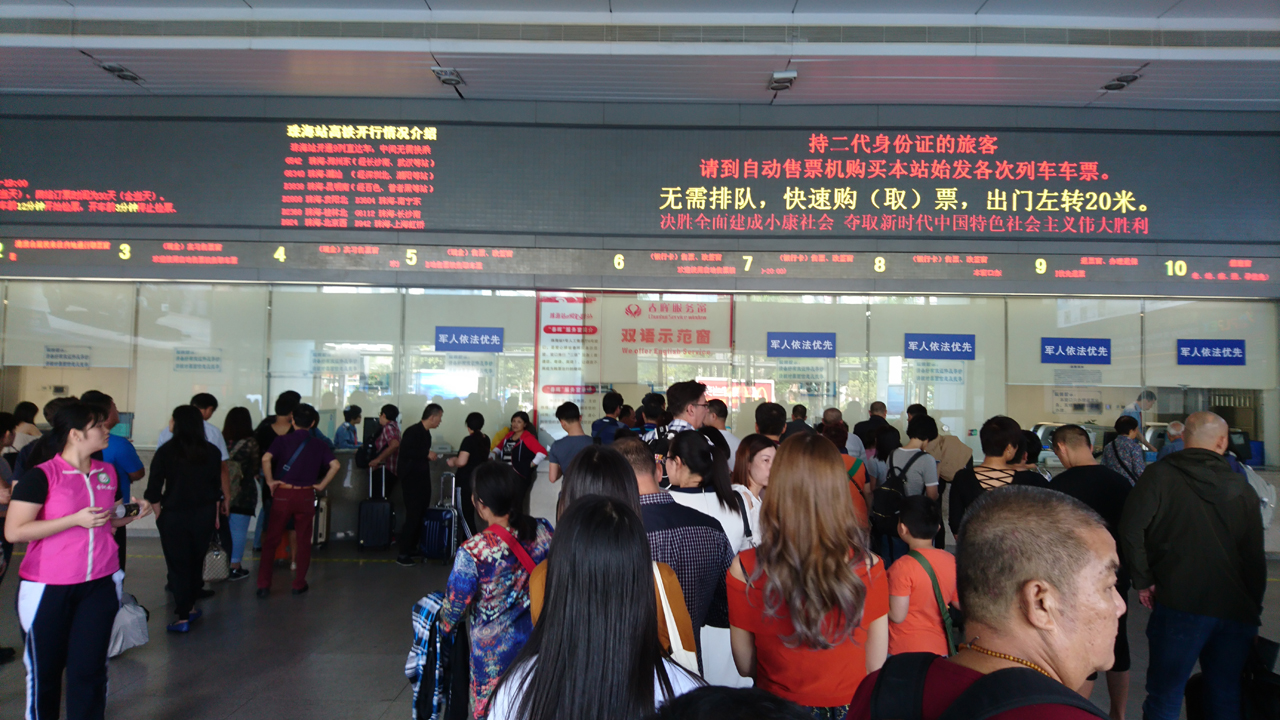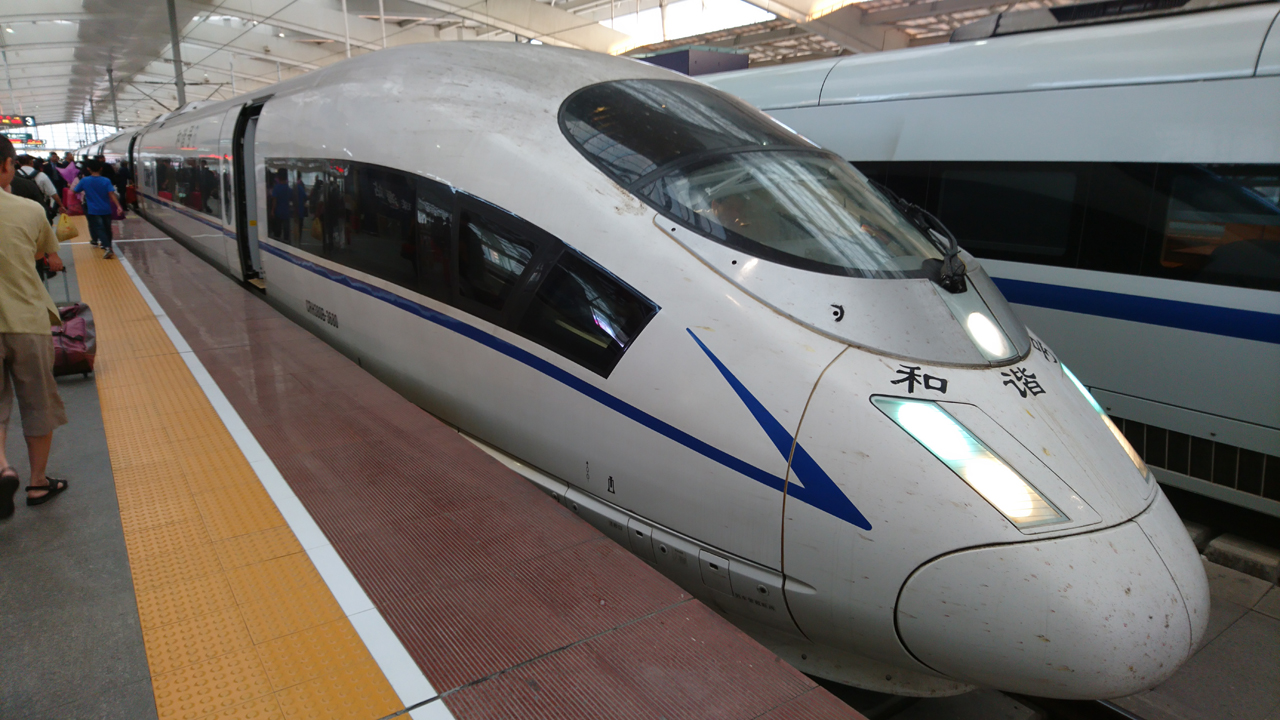 Le deuxième jour, nous relions Changsha à Zhangjiajie, en 5 heures également, à l'aide d'un train non-grande vitesse.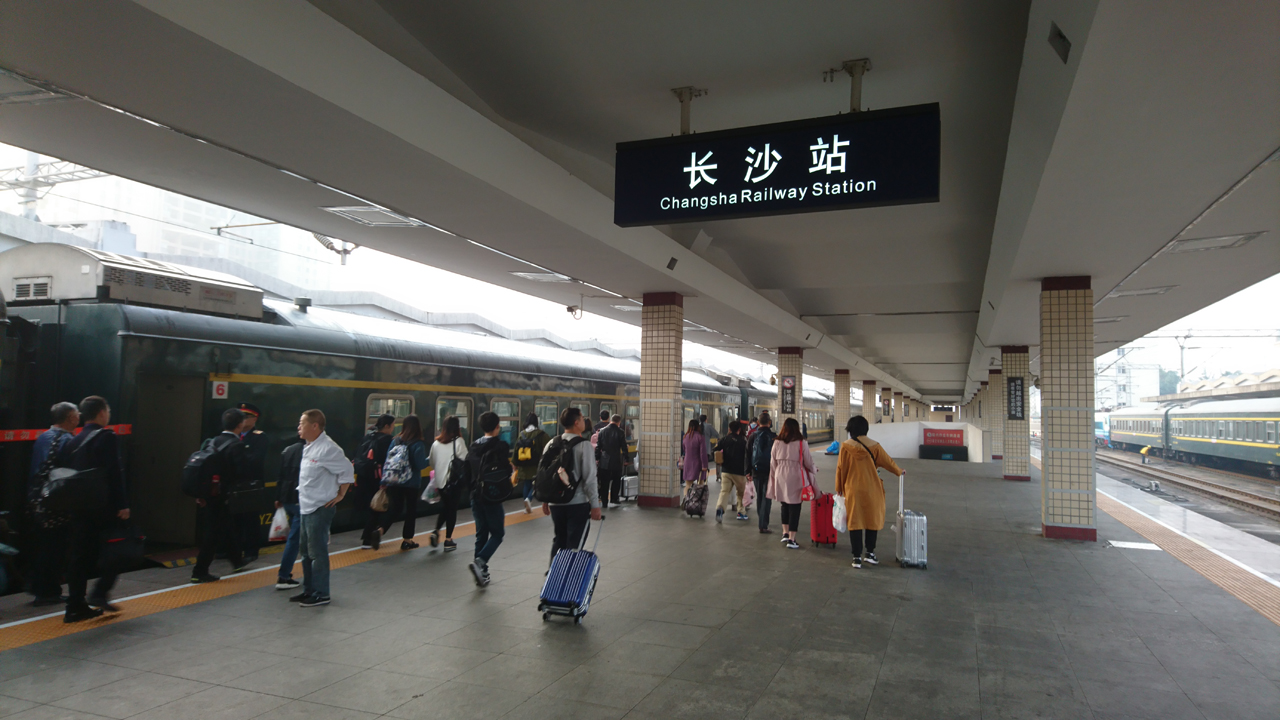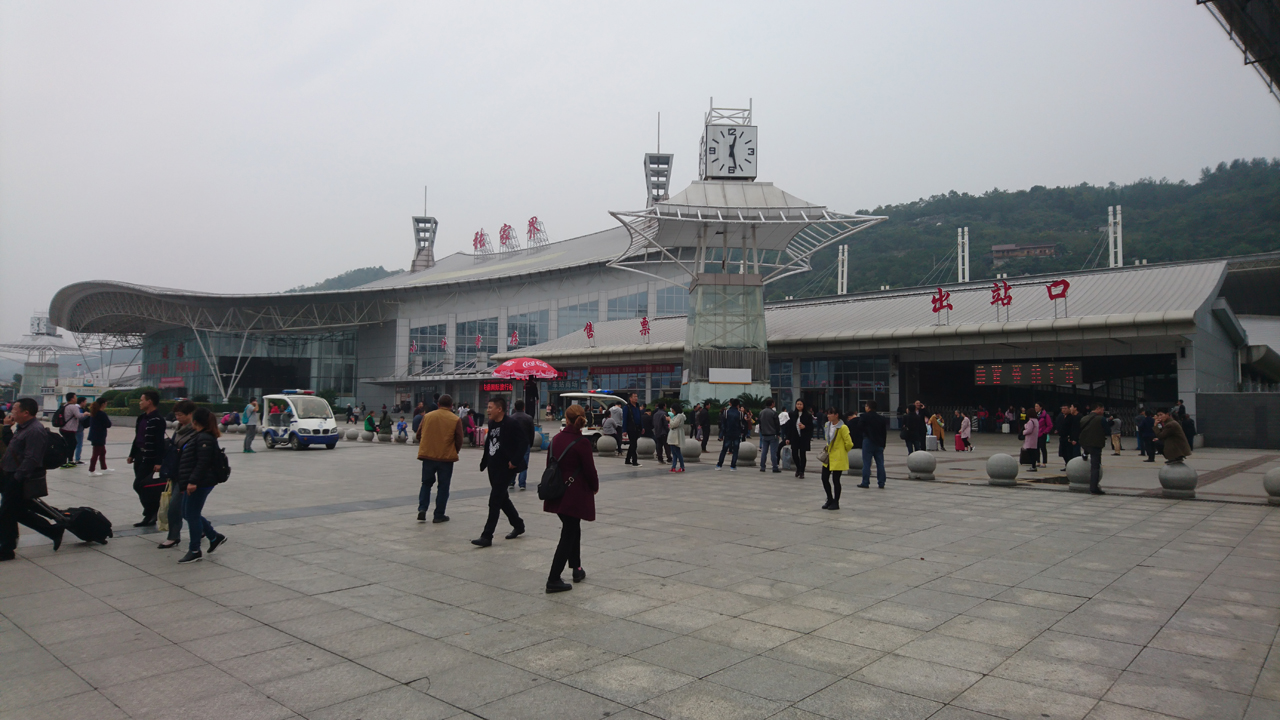 De là, nous prenons un petit bus qui nous amène à Wulingyuan, prêt de l'entrée Est du parc national. Ça y est, on est enfin là après deux jours de voyage ! 🙂
---