430 km from Fenghuang to Guilin, in the northeast of Guangxi province.
---
Nous mettrons plus de 7h en bus pour faire les 430 km de Fenghuang à Guilin, dans le nord-est de la province de Guangxi, principalement en raison d'un pneu crevé qu'il a fallu changer à Huaihua.
A côté du garage, nous découvrons que certains se sont fait plaisir avec les pétards chinois 🙂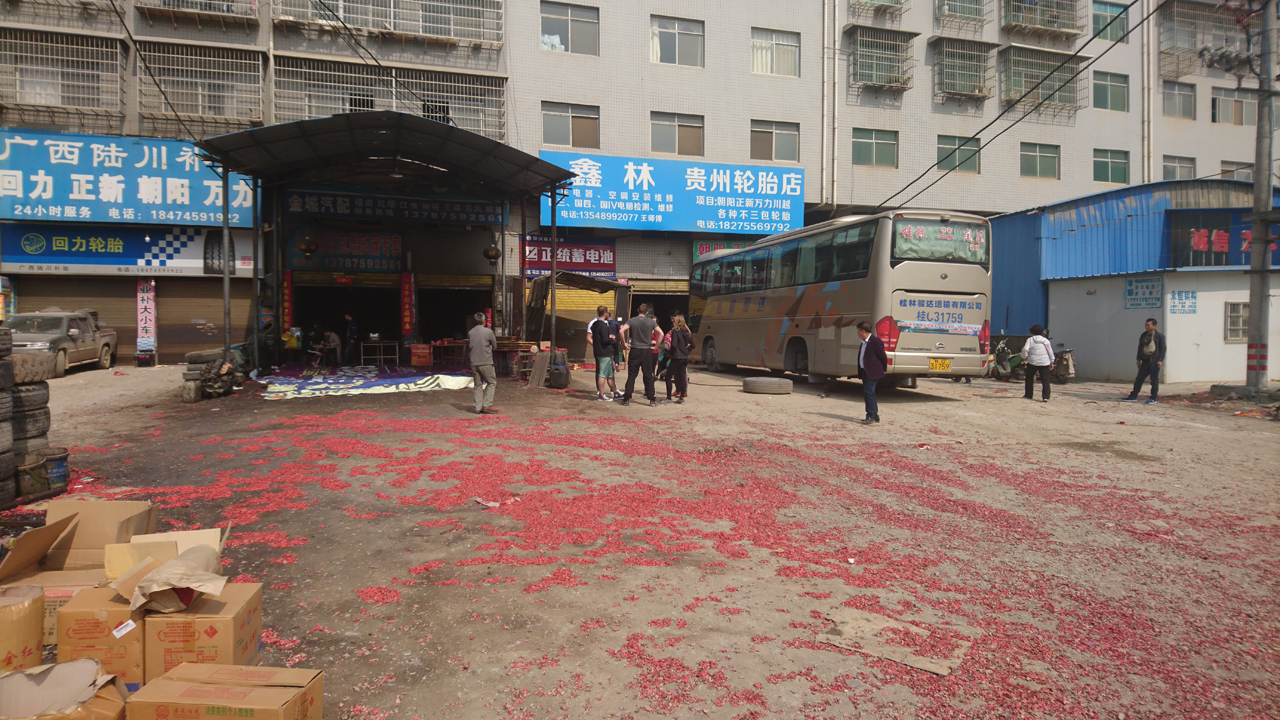 Quelques boîtes traînent encore au soleil pour la prochaine sauterie 🙂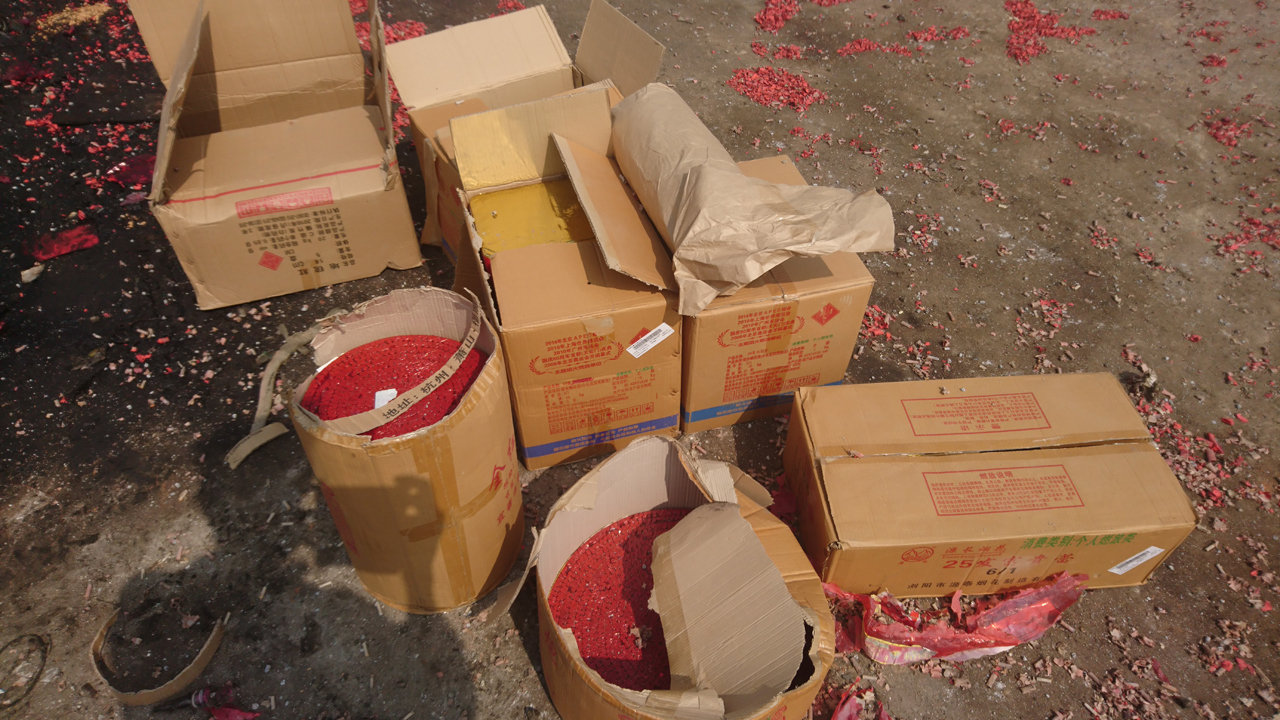 Le trajet fut ensuite relativement calme et tranquille dans un premier temps comparé à celui de Zhangjiajie à Fenghuang. Cependant la conduite du chauffeur s'accéléra à mesure que les rayons du soleil diminuaient dans le ciel. Au crépuscule, on se serait dit plutôt dans une course que dans des transports publiques et les dépassements dangereux, à coup de klaxons stridents, furent nombreux. Cependant, cette conduite périlleuse ne permit pas de rattraper le retard dû à l'incident du pneu, et à nous arrivée à Guilin, de nuit, nous étions tous content de sortir du bus.
---