George Town is located on Penang Island in the North-West of Malaysia. Over 500 years influences of Asia and Europe have endowed this city with a unique multicultural heritage that can be witnessed around every corner. With all the history around town, in 2008, George Town was awarded UNESCO World Heritage Site status. Additionally, there is some great street art to discover!
---
George Town liegt auf der Insel Penang im Nordwesten von Malaysia. Die Kolonialgeschichte der Stadt beginnt 1786, als Francis Light die Insel zum ersten Mal anfuhr und einen Handelsposten für die Ostindische Kompanie errichtete. Von Little India ist man in wenigen Gehminuten in China Town und von dort bald im Altstadtzentrum im Kolonialstil.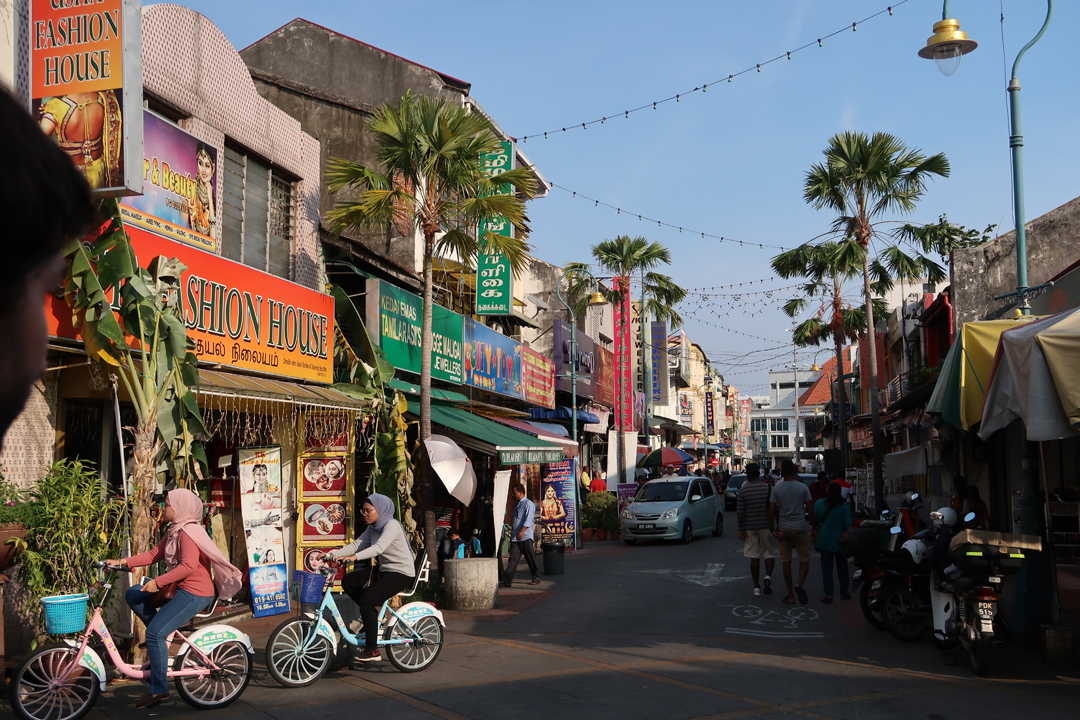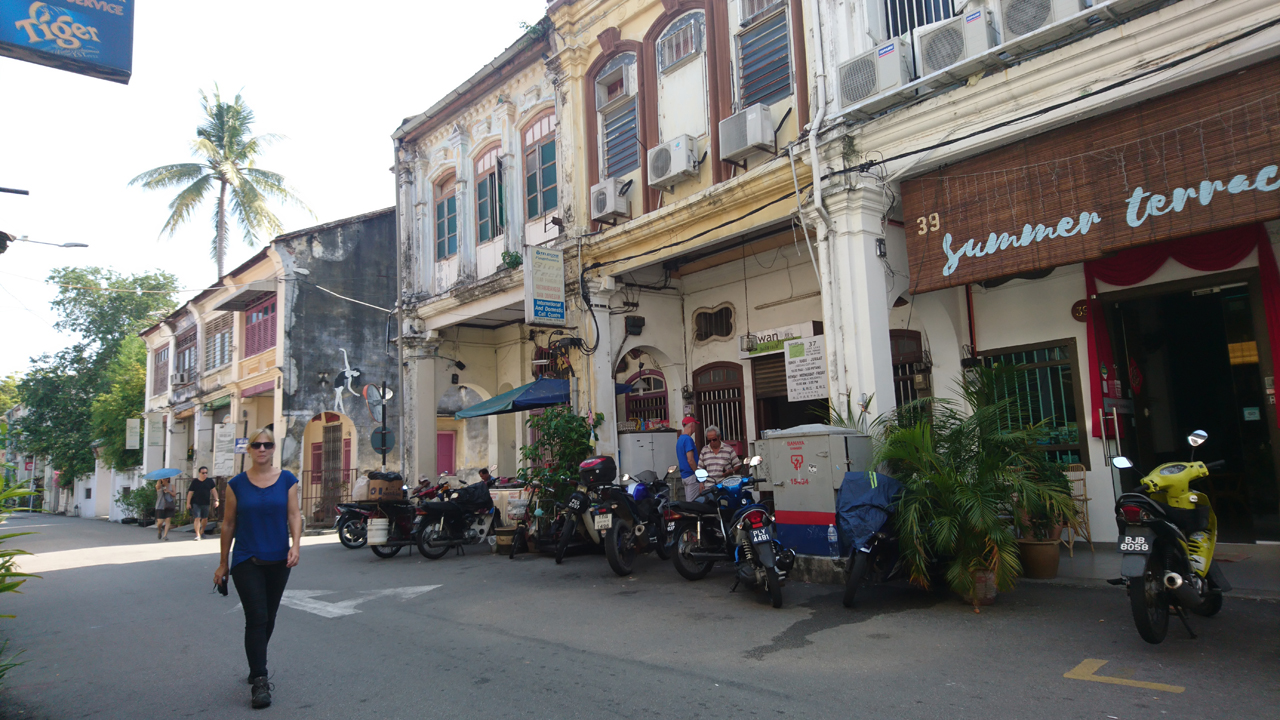 Die Stadt hat einen kunterbuntes Flair und das wird erst noch von einer fantastischen Streetart unterstrichen, die in jeder Ecke zu finden ist. Der litauische Künstler Ernest Zacharevic hat in Penang seine eigene Art von Outdoor-Kunst geschaffen, die auf ganz verblüffende Weise Bild und Realität verschmelzen lässt. Und nicht selten wird der Betrachter selbst ein Teil vom Bild. Ernest Zacharevic war anscheinend nur der Anfang, denn ständig kommen neue Kunstwerke hinzu. Sie verbergen sich überall und laden zu einer unterhaltsamen Schnitzeljagd durch die Strassen und Gassen von George Town ein. Ein paar Lieblinge haben wir hier zusammengetragen, mehr sind in der Fotogalerie zu finden und noch viel mehr haben wir wohl gar nicht gefunden.