Today we take the ferry from Nova Scotia to New Brunswick.
---
Die kühlen Nächte sind auch in Nova Scotia eingekehrt, aber lassen uns ja die Mücken in Ruhe, auch nicht schlecht 😉
Heute Morgen nehmen wir die Fähre von Digby in Nova Scoatia nach Saint John in New Brunswick. Etwas mehr als 2 Stunden brauchen wir, um die Bay of Fundi zu überqueren.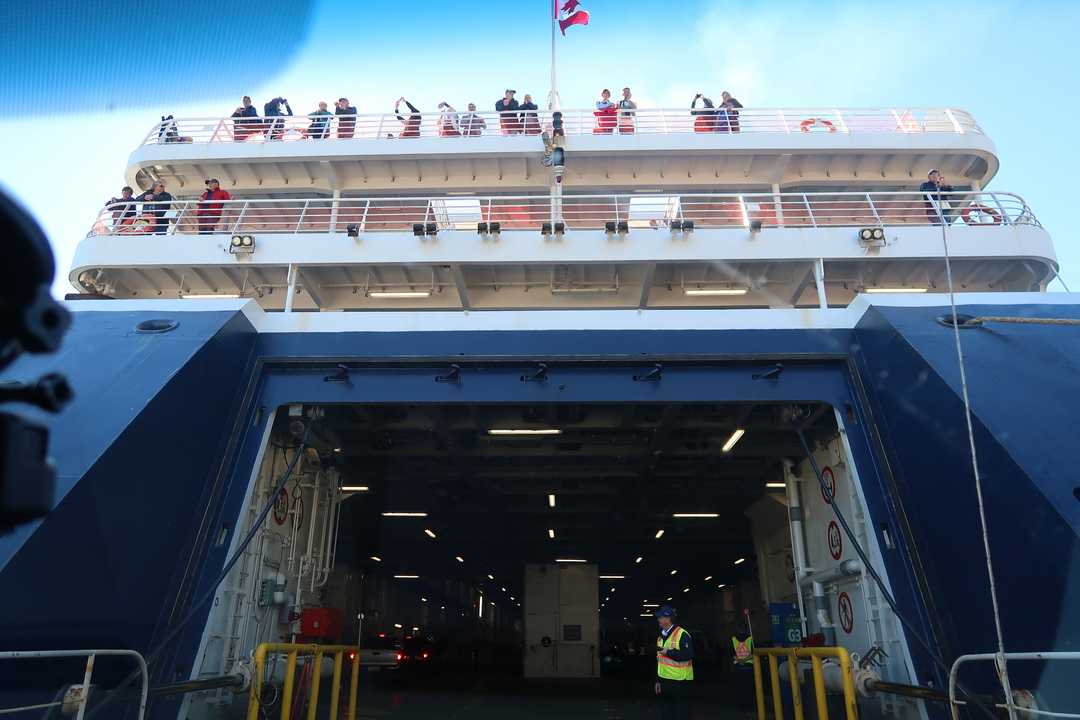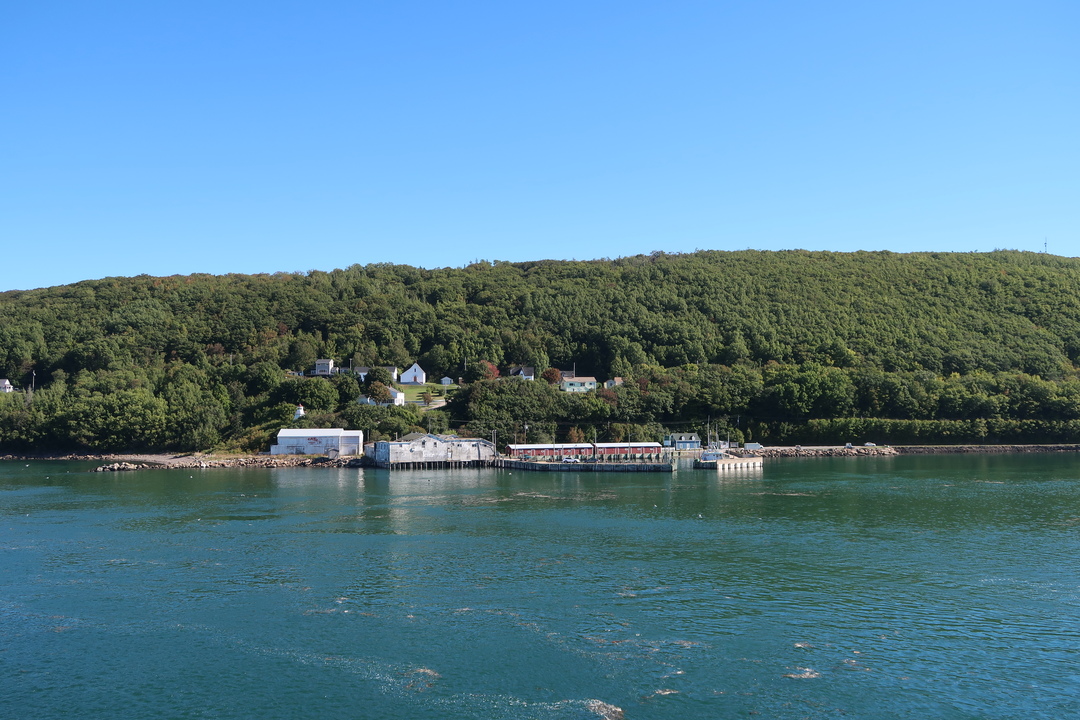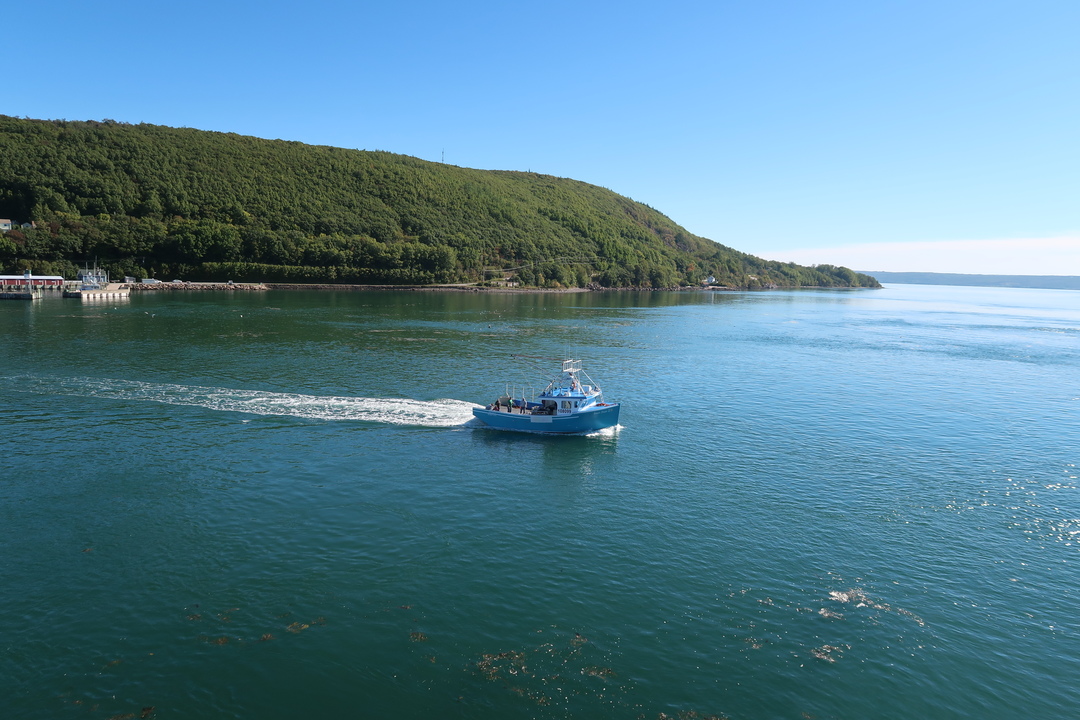 Von Saint John halten wir mehr oder weniger in Richtung Montreal. Dafür folgen wir ziemlich genau der US-Kanadischen Grenze entlang von Maine. Für die Nacht steuern wir Grand Falls an, wo es einen Campingplatz gleich an einer Schlucht gibt. Leider ist der Campingplatz schon für die Saison geschlossen. Einen kurzen Blick auf die Schlucht werfen wir dennoch.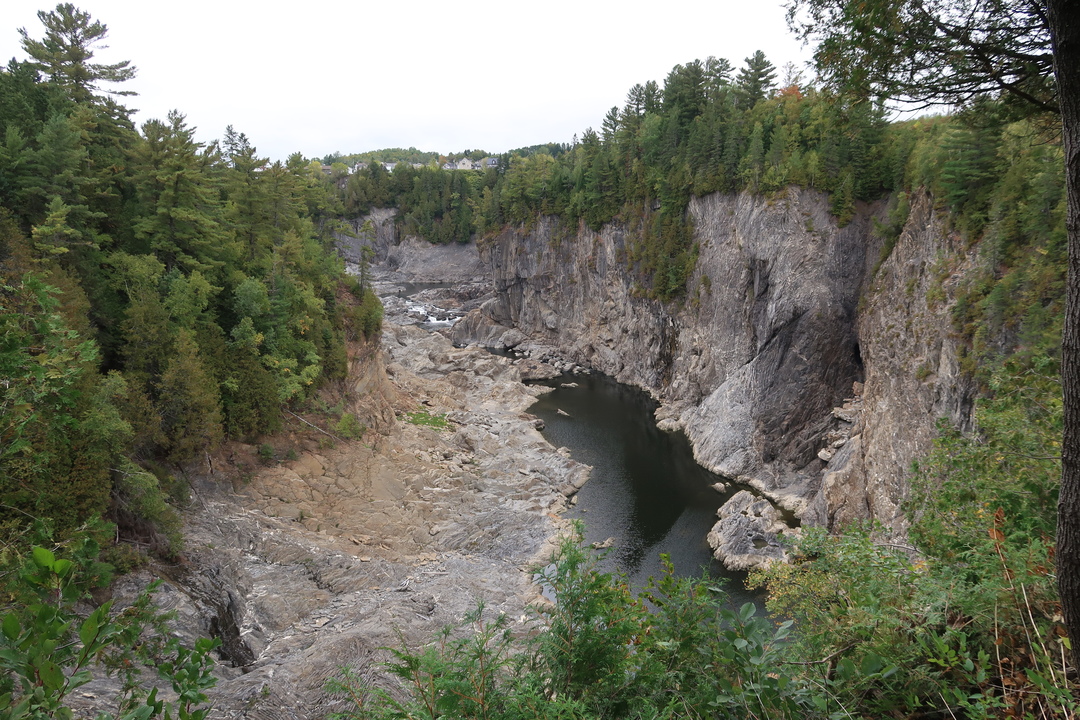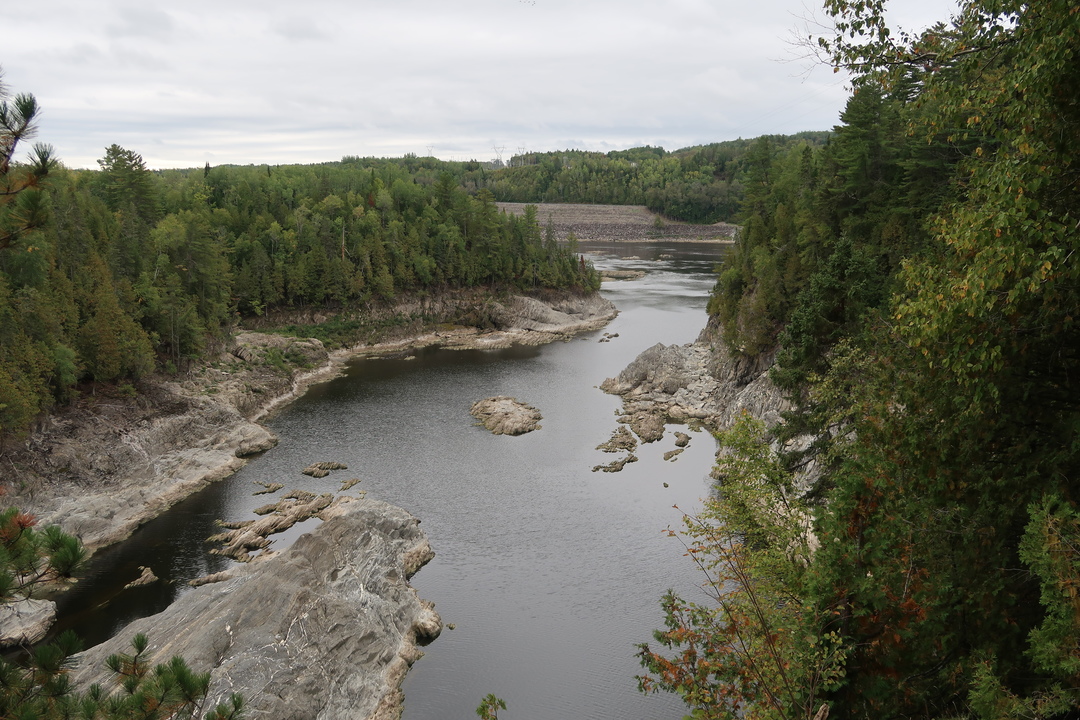 Die Suche für einen Übernachtungsplatz geht also weiter. Der nächste Ort, den wir Anfahren ist ebenfalls eine Enttäuschung. In unserer App hat jemand einen Campingplatz vermerkt, der sich als braches Feld heraus stellt. Da uns hier, in Grand Falls, die Optionen ausgegangen sind, fahren wir eine weitere halbe Stunde bis Edmundston. Dort kommen wir in einem Campingplatz unter und haben Auswahl, denn er ist praktisch leer. Die Dame, die unser eincheckt, fragt uns denn auch, ob wir einen Ofen im Auto haben. Wir lachen nur und meinen, dass wir halt mehr Kleider anziehen zum Schlafen. Mal schauen, wie kalt es diese Nacht wird 😉

Der roadtrip-timelapse von heute. Es ist besser ihn herunterzuladen und offline anzuschauen, denn die Datei ist sehr gross. Herunterladen kann man ihn hier.