Longsheng, located 100 km north of Guilin, offer a vast region of rice terraces which stretches layer upon layer, coiling around from the base of Longji (the dragon's backbone) Mountain to it's summit. Construction of the terraces began with the Yuan Dynasty (1271-1368) and was continued until the Qing Dynasty (1644-1911).
---
Difficile de passer à Guilin sans une visite aux terrasses de riz de Longsheng, même si ce n'est pas la saison la plus spectaculaire pour les visiter, le riz venant d'être récolté.
Les terrasses de Longsheng (ou Longji) sont situées 100 km au nord de Guilin, dans le nord de la province du Guangxi. Il faut deux heures et demie en bus par une route sinueuse pour rejoindre les terrasses depuis Guilin. Les terrasses, vieilles de plus de 650 ans, s'étendent sur le flanc des montagnes de la base de la montagne Longji (signifiant la "colonne verticale du dragon") jusqu'à son sommet.
Au printemps, l'eau est pompée dans les terrasses où les jeunes pousses de riz y sont repiquées début juin. Le riz est récolté à l'automne et sécher au soleil.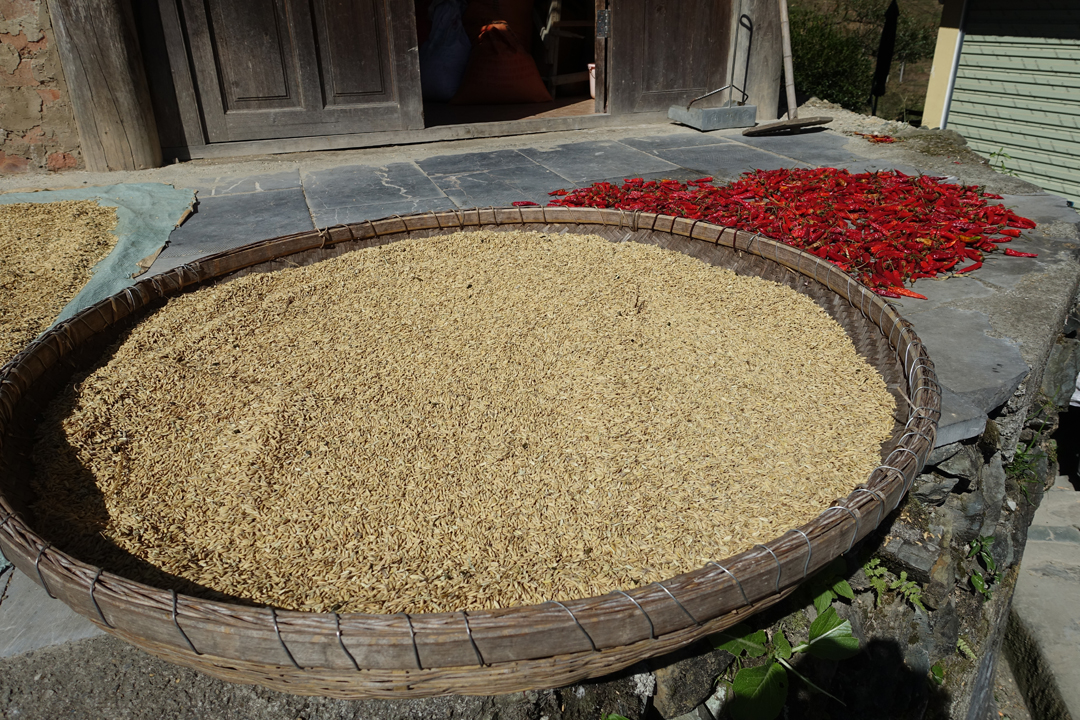 Longsheng est également le lieu de résidence de deux minorités ethniques chinoises (les Zhuang, majoritaires, et les Yao) dont on reconnait facilement les femmes, qui portent des tenues hautes en couleur.
Le chemin qui serpente à travers terrasses et villages est très agréable et tranquille en cette période de l'année.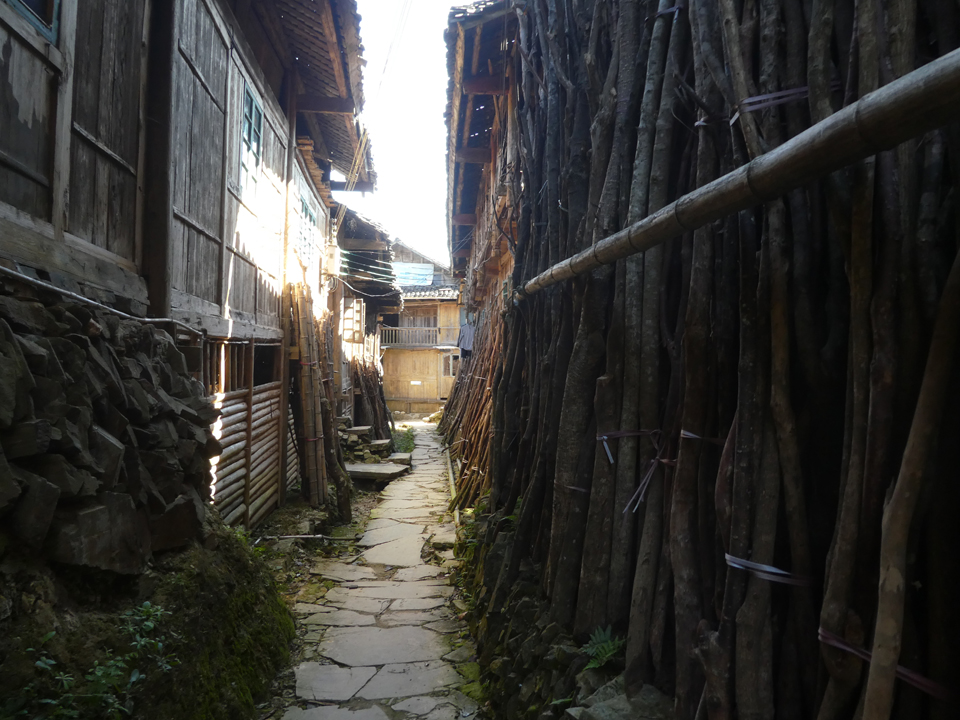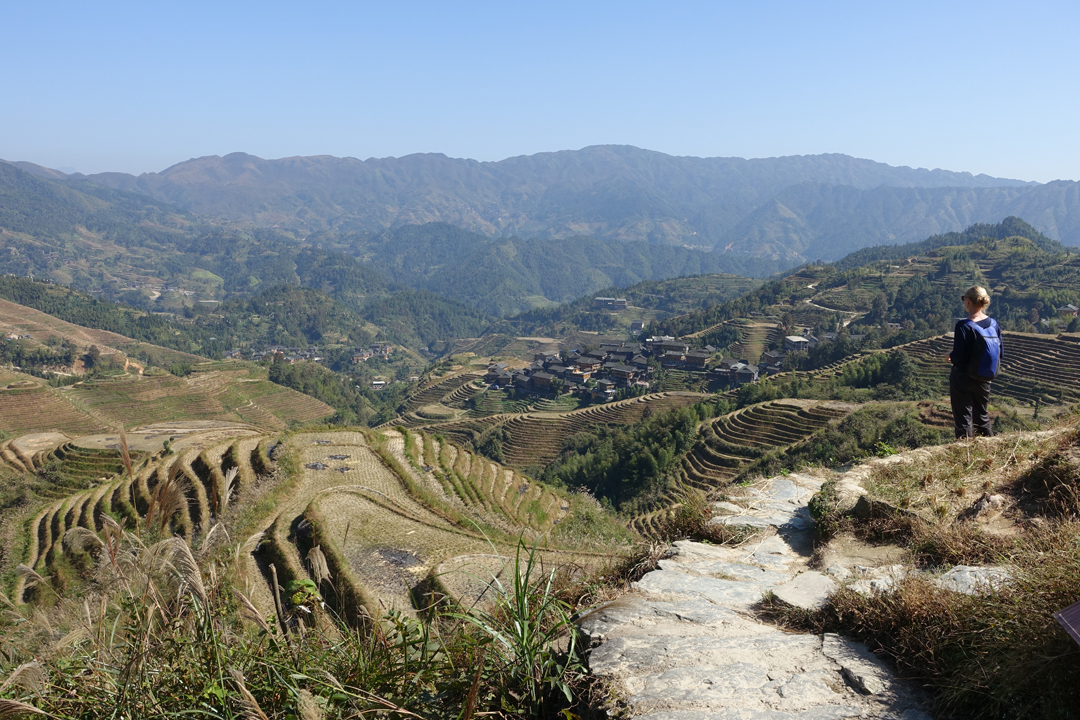 On croise oies, canards, poules et coqs partout dans les villages.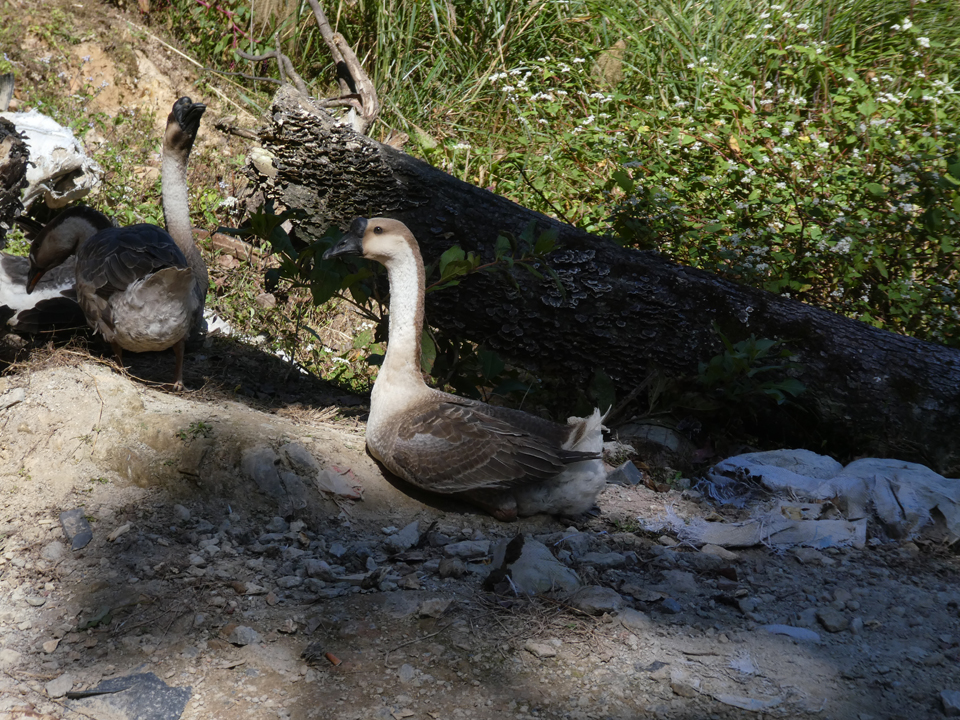 Et même des jolies chenilles sur le chemin 🙂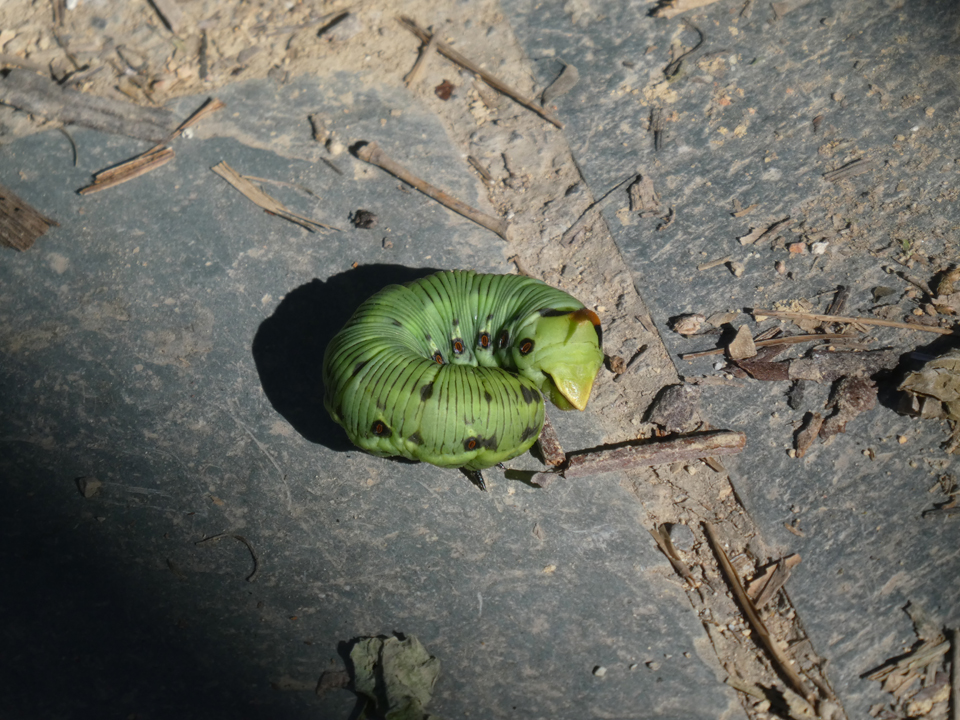 Cette journée au calme, plutôt inattendue, est tout à fait rafraîchissante, étant habitué à la cohue des différents lieux touristiques en Chine. On se doute bien cependant que ce calme n'est que temporaire en cette saison d'après récolte. La région est en effet en plein changement et des hôtels bougonnent par dizaines sur tous les coteaux pour accueillir les masses de touristes visitant les terrasses lorsqu'elles sont inondées.
Les autorités locales ont d'ailleurs affiché des panneaux rappelant quelques règles de bienséances pour gérer aux mieux les foules visitant ce lieu fragile. Parmi les règles, une qui nous a tout à fait parler: "Do not force to have picture with foreigners" (Ne forcez pas à prendre des photos avec des touristes étrangers) 🙂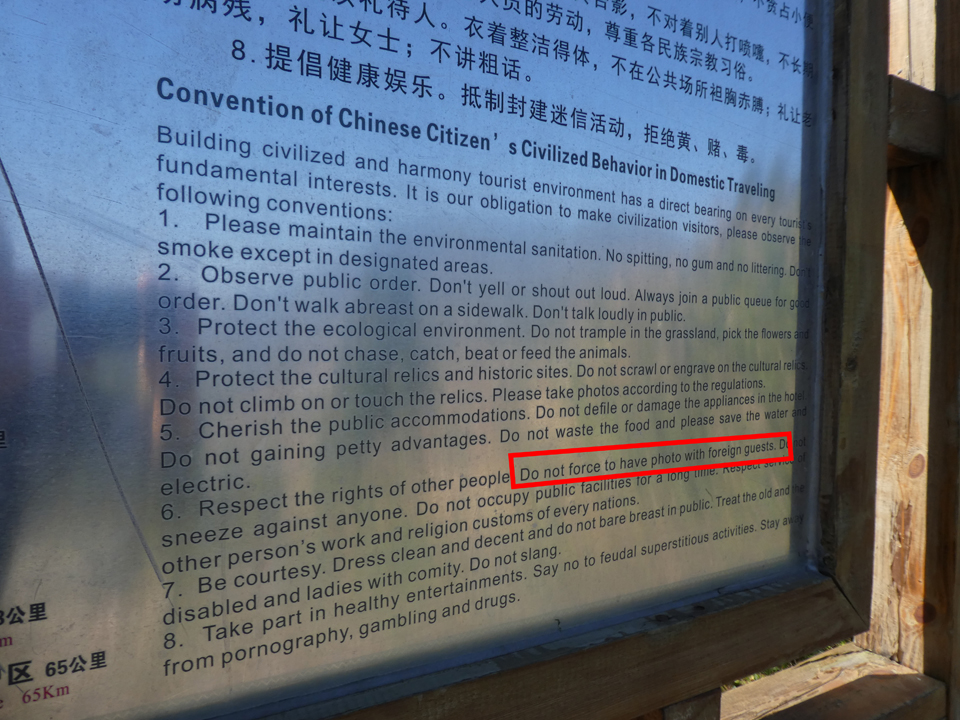 On aurait bien aimer voir ce panneau à quelques endroits à Fenghuang 😉 (cf "les chinois paparazzis à Fenghuang").
---